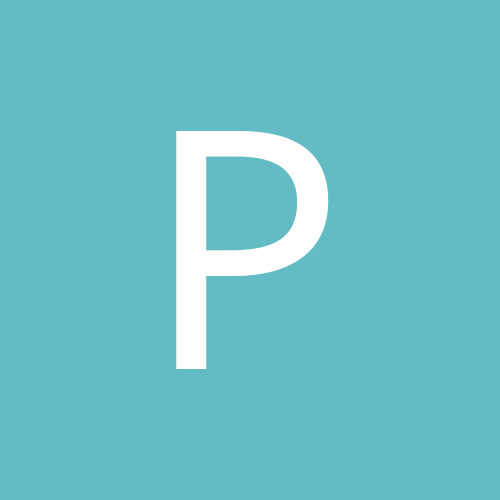 Content Count

1,916

Joined

Last visited

Days Won

3
15 Followers
About Panko
Rank

Events Organiser Extrordinaire


Birthday

06/06/1990
Profile Information
Gender
Location
Interests

Cars, bikes, boats, girls, music, photography
sorry no video. I finally got around to the changing the antenna to a lock down antenna so i can put my car cover on it finally. all clean and covered up. no more sitting under the carport getting dusty and looking like a "barn find" lol

2redrovers

reacted to a post in a topic:

Panko's Mk1 Escort (Round 2)

gerg

reacted to a post in a topic:

Panko's Mk1 Escort (Round 2)

well good news. Finally the Escort is running pretty good. I will drive it tomorrow properly to confirm, but I am pretty sure its running pretty close to right. I went and took the car to my mate, who is a mechanic at The Healey Factory. He owns a Microtech exhaust gas reader (sniffer), but unfortunately a colleague of his has it at the moment. However, he was quick to pick up what the carby needed to get it right. he jumped in the passenger seat, and we went around the block, and I mean around the block. barely out of 2nd gear and he could already tell me what I needed to do with jetting. not the size of jetting, just whether i had to go up or down. The car was lean on the primary, and too rich going onto wide open throttle when the secondary opens. What I was running: 140 Primary main 125 Secondary main Pump jet 50 single squirt What I am running now to get it going: 165 primary main 135 secondary main 40 size pump jet, twin squirt (squirts down both barrels at the same time) I didnt expect to have to go up so big with the primary main. At WOT it feels good, but i suspect ill have to go bigger yet in the secondary main too. But I will leave it for now until i can use the sniffer to get an AFR read out. I borrowed a jetting kit from Angry Anglia so I had access to jets from 110 to 180.

ok still no luck getting the escort to run 100%. I put the original jets all back into the 32/36 in the primary. so, 140 main, 165 air correction, F50 emulsion tube. so the primary is all back to how it came from weber, but i still have a flat spot the car is parked for now, and in the new year ill look into getting it tuned

OK, more testing and tweaking done today. I fitted an air cleaner so i was more comfortable driving the car further than just around the block. took the car for a drive, and it had a bad hesitation down low, and flat spot at around 3000rpm. as the secondary opens, it seems to cough then take off. I advanced the timing a bit more, test drove it, got it better, advanced it a tad more, and i think ive got it as about as good as i can regarding the timing. now, it is off the timing scale again so I need Sparky Dave's fancy timing light so i can see exactly what advance ive set it to. I am now 100% convinced that the timing was out. As well as testing the timing, ive been keeping a close eye on the temperature, and guess what, for the first time since owning the car, its now running at correct running temp. between 82 and about 92. seems to be averaging about 85-89 degrees Celsius. usually id be lucky to get it above 82. Where ive left it, the car is awesome at WOT up the top end of the revs, pulls harder than ever, but down low its hesitant but ok to cruise on, but has a big flat spot between around 2500rpm and 3200rpm. So im leaving it there for now, until i get someone to help me tune it. Obviously the primary is the side that needs work, secondary seems good and happy. something new here?

Hmm regardless, it wasnt possible to have the cam gear in the position to align with the crank gear, and have both valves on cylinder 1 closed. we did exactly that though. We rotated the crank a full revolution while the chain was off. i dont know. Maybe its still all wrong haha. But its running better than it was yesterday i think lol

I had dad on the tools today, which is a rarity. for a couple reasons. A: because we don't work together without arguing something shocking, and B: he is retired and can be quite stubborn and lazy at times, but he was a great help today, for once. and we didnt argue, although he still was getting on my nerves haha. anyway, i went about pulling the timing gear off and checking it all out. what conclusion did we come to? That we are bloody confused, but its fixed. So, let me try explain this. Most cars, the timing gear is set and aligned off cylinder 1 at TDC, compression cycle. well, to be confusing, this is not possible on the Escort. The camshaft and crankshaft gears can only go on in 1 position, but the relationship (timing) between them can be wrong. SO, with cylinder 1 @ TDC compression cycle, it appeared that the timing was 180 degrees out. the timing marks on the gears were facing away from each other. With the timing marks aligned, as per the workshop manual instructions, cylinder 4 is @ TDC compression, and cylinder 1 @ TDC, exhaust cycle (I cant remember now which valve was opening on cylinder 1). Given this discovery, we were super confused about the timing. what we stupidly didn't do, was actually check if the timing marks were 100% lined up before we pulled the chain off and the cam gear off. But, I suspect it was out by a tooth or maybe two. We put it all back together, with the timing gear lined up correctly, put the engine back together and fired it up. AND, it ran straight away. i chucked my timing light across it, and I was able to dial the timing in to about 12 degrees BTDC, as base timing, although running a little rough, so advanced it just a touch, so the timing mark is just above the max timing scale (12 degrees). im guessing its sitting at 14-16 degrees BTDC as base timing, and its idling great and seems pretty smooth, which it was not doing yesterday when we tried to dial it back to factory timing specs (10 degrees +/- 2 degrees) BUT now, (always a but) my jetting on the carby feels off again so ill have to give that a going over again. at least it seems im getting somewhere with it though.

well just when i thought things were going well, they take a turn for the worse lol i got the new carby running pretty good by playing around with jets etc today. this is what I ended up with Main Jet: 135/125 Idle Jet: 55/50 Air comp: 160/160 Emulsion Tube: F6/F6 Aux Venturi: 3.5/3.5 Pump Jet: 50 I raided my spare carbies for parts. By this stage, its running smooth, pulling nicely, very little if at all hesitation or fouling. I had Sparky Dave round to help setting the timing on it, and this is where it all went bad We hooked up his vac gauge, and immediately it showed the timing being retarded, even though on the timing light it was showing advanced. His timing light allows you to wind back the light to figure out how much advance etc the engine is running. So we did that, and nothing made sense that the timing light was telling us the engine was running 48 degrees advance, WTF? So, we set cylinder 1 to TDC by turning the engine over by hand, and checking it with something in the spark plug hole, then reset the dizzy back to 0 timing. tried to run the car, nothing. just backfired and carried on until it blew some nice flames back out the carby. I managed to get the car to run just long enough for Dave to get the timing light on, and dial it back to tell how far it was retarded...about 10-12 degrees. So, I now have to pull the timing cover off, because its evident that the timing gear is out of line, meaning the cam timing is retarded by about 10 degrees. This explains, everything. Explains the bad fuel economy, the fact it never runs at normal operating temp, always colder, why my compression always seemed low on comp tests because valves wouldnt be closing properly on compression cycle, why the low down torque wasnt existent. feel like such a twat not picking this up long ago, but then again i wasnt the one who put this engine in the car.

yeah i have the Renault carby, which ive been running. thats the one with the 125s. I also have 4 other twin choke carbys. 3 webers, which consist of a rebuilt 32/36, a 32/36 in bits, an actual 1300GT carby (i think) and a Holley licensed copy of a weber 1300GT carby. the last two i mentioned have been sitting for F knows how long. the holley carby, is extremely rare. i asked weber about them, and he said he hasnt seen one in over 20 years.

haha imagine an engine that would need so much fuel it would run without main jets haha. I think ill try changing to the 125s tomorrow and go from there. ill check base timing, see if i can squeeze some more out of it. the engine runs cold, so maybe advancing it more might get it running at normal temp haha

Panko

reacted to a post in a topic:

Panko's Mk1 Escort (Round 2)

yeah, i should add i also had to put the choke back together. the first time i pulled the choke lever the choke setup sprung apart. the retaining pin dissappeared lol. so ill be emailing weber australia with pics and just giving them a heads up. yes you're correct. so yes its a big jump. Im hoping i can get away with dropping the main jet size down to the 125s, and the rest of the jets and sizes are close enough for the car to run happier. at the end of the day, the other jets are pretty close to what ive been running.

So I bit the bullet and decided to replace the carby at last with a brand new 32/36 DGV. interesting to see the clean and dirty sides of the intake all installed, using stock full length cable, with some special engineering on the big washers on either side of the throttle bracket. stock rocker cover back on. because this a factory manual choke carby, it works 10000000000000 x better than my converted manual choke carby, that used to be auto choke. I got it running and driving, but couldnt use full throttle. would completely bog down and just die under load. So tonight, i pulled the top off carby to see why.... and this is what i found. yep, brand new weber, which i picked up myself from weber performance, and this is what i find. secondary main jet out, primary main jet was lose, just sitting in. put them back, and got the car going and driving way way better, but still not 100%. im guessing its over jetted for the 1300. this is the jetting comparison. should make sense hopefully. the Renault Carby is what ive been running.

Panko

reacted to a post in a topic:

XF crossflow flywheel

thanks mate. legend. I will check it out.

cool, so centre bore that locates on the crank is the same ?

flywheel. for manual. not flexplate.