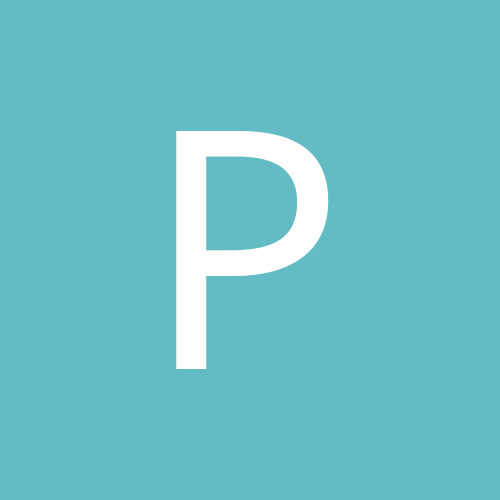 Content Count

2,189

Joined

Last visited

Days Won

4
15 Followers
About Panko
Rank

Events Organiser Extrordinaire


Birthday

06/06/1990
Profile Information
Gender
Location
Interests

Cars, bikes, boats, girls, music, photography
Could be. It is an XG which according to David is an ED ECU. i have a feeling i will be asking similar questions when i convert the XF over. Im still not 100% i have it wired up correctly for EL injection

read through this link below. https://www.tiperformance.com.au/knowledge-base/fitting-an-el-ecu-to-an-ea-ed-falcon/

thats right. who was it that had the 1600? I dont need the auto but the engine could be nice

8mm? You missed the "0." bit haha maybe just the angle. can tell you now its right. 0.8mm

believe it or not, factory spec. 0.8mm according to workshop manual.

I took the Escort for a drive today, just to confirm that the issues are resolved. Last day of nice weather here in Melbourne before the rain hit. The car started super easy, and is definitely driving like an absolute dream. It seems happy with the vac advance disconnected, still pulls nicely. Although it drives nicely, the engine's blow by is sever enough that when i give it plenty of throttle and revs, the oil vapours coming back out the rocker cover breather is enough i get a good smell in the cabin. So, im keeping an eye out for a good 1600. I checked the plugs after taking it for the drive today, and this is number 3. finally, it appears i have the mixtures pretty good. The colour of the plugs was pretty much even across the board. im pretty happy with this colour of the plugs now, evidence its running the best it can given the condition of the engine.

Yes correct. It is a direct swap yes. I just figure with how tired the 1300 is, i dont think I'll achieve anything in regards to performance from a good dizzy on it. the current setup is reliable enough, and now that its running better with the vac advance disconnected, unless it completely dies, its reliable enough for this engine. on a side note. Thanks to @Mr Polson for delivering them a couple years back, i have a set of .020" oversized 1300 pistons. If i ever wanted to built a high comp, 1600 screamer, id stick the 1300 pistons in a 1600, which ups the compression quite a bit. It would also rev pretty hard with that setup. Or for something different, money no object, 1300s can produce good power. There is currently a Mk1 race car for sale which is only 1300. Freshly built race engine producing 108hp at the wheels. Thats nearly double the power a stock 1300 made at the flywheel

To be honest, I wont bother putting a decent setup in this engine. If i see a running 1600 come up for sale any time soon, i wont be hesitating to jump on it. With that, a decent ignition setup, mild cam, all my hang ons and all of a sudden the car will have 70-80kw, about double the current power. there is one on gumtree with a 4 speed (which is different ratios to 1300), long piped headers, complete engine etc. going for $1000. Definitely cant afford that at the moment, and it looks like its been sitting a long time. Headers are super rusty etc. probably suit a rebuild, which i cant afford right now

I agree. However, when they work, these engines benefit big time from electronic ignition. I have a complete points setup, but after having issues with getting the points dizzy to be reliable when i first got the car, and no issues until recently with the electronic dizzy, i think i just need to bite the bullet a buy a scorcher for it.

haha nooo its an AccuSpark. cheap chinese.

well another day spent trying to find the issues with this problematic little car, thankfully to some success this time. I checked voltage at coil, and when its running, the coil is receiving 13.2v. So either someone has already bypassed the resisted wire in the past, or it doesn't have it. from there, i pulled the carburettor down, and changed the accelerator pump diaphragm, because i had a spare...no difference. changed the aux venturi on the main side with one from an older 32/36, because of a really bad casting, left a hole on the inside the venturi...made no difference Checked the power valve was working, yep all good. I then disconnected the vacuum advance, and blocked the vac line back to the carby, and hey presto, the problem is gone. the car feels better to drive, more responsive, and yeah the misfire has gone. Obviously something up with my cheapo distributor. ill leave it for a few days before i drive it again, and see if the issue is still resolved in a few days, maybe a week perhaps.

Ok I think Ive worked out what needs to change. the coil is fine wired as it is, with the ballast wire intact. the distributor itself though, needs a new switched 12v feed that bypasses the resister wire. So the resister wire stays as is, but I need to change the + feed for the distributor itself.

Ok so ill stick the multimeter across the coil tomorrow while its running. if its getting less than 10v i need to bypass the resister wire?? if im getting 12v or above i should be fine? the alternator is in great working order. Spits out 14.2v all day long.

I have another question. if im running a NON resisted coil, in this case a GT40, do i still need to bypass that resister wire?

bah what a pain in the ass. ill check it out tomorrow and see what conclusions i come to.