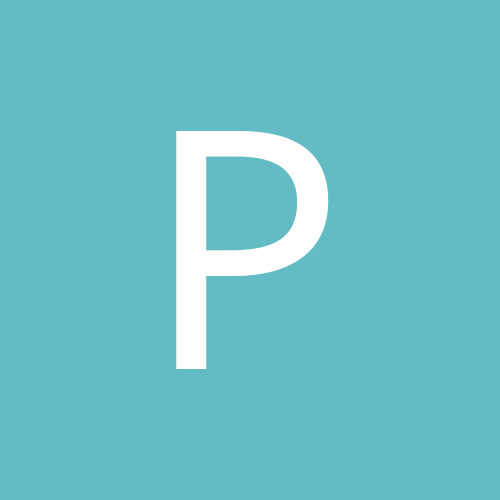 Content Count

2,588

Joined

Last visited

Days Won

8
15 Followers
About Panko
Rank

Events Organiser Extrordinaire


Birthday

06/06/1990
Profile Information
Gender
Location
Interests

Cars, bikes, boats, girls, music, photography
Good question, which I don't know the answer to lol. Given these are also .2" larger diameter, id imagine they are suited for a 1600 over a 1300. so the header pipes on this come in at 1.6" the old ones are 1.4"

So this is where I am at with the Exhaust/extractor thing. For the purposes of firing the engine up, I have removed the gearbox mount so i can fit the extractors. basically where the end of the extractors are, is right where the passenger side of the gearbox mount sits. They have a fantastic shape to them, but the back of the gearbox being a little wider, and the mount being located a good 100mm further backwards, they don't clear. Also with the 1600 block being taller, it has brought the extractors up. im certain the exhaust ran under the gearbox mount. its not level with it. After soaking in petrol for about 48 hours, then attacking it with degreaser, a screw driver and a hose, the PCV canister has been restored back to as good as new. I am going to plumb in a sealed return catch can between this and the intake manifold, but for the purposes of firing it up at home ill plumb it straight into the intake. or maybe let it vent to atmosphere for now All fitted up and looking schmick. I also pulled the top off the fuel pump to have a look inside. I knew it wasn't a genuine Ford one, so it has been replaced at some point. Turns out it is brand spanking new. its never had fuel in it. so that was a nice little surprise. Yesterday I picked up my restored switches, and at the same time bought 3 of the 4 reproduction engine bay and (inside) boot lid stickers I need to bring the car back to 100% factory look. Glenn who has supplied the stickers and done my switches is a legend. and I had some serious shed envy going on. Currently he has 4 Escorts in his shed, 5 at his place in total. 4 of them are his personal cars. 1 of them, the jewell of the collection, a genuine, 1 of 25 Australian delivered Mk1 RS2000. It was a race car for a long time, then retired and sat stagnate for a long time before he bought it in 2001. He is almost finished doing a full nut and bolt restoration on it. so it hasn't been driven in around 25 years, and should be finished and ready for the road by the end of the year. His shed, can comfortably fit 4 escorts in with room to work on them all, and at a squeeze fit 6. As I was getting ready to leave, he also offered me 1 and a half sets (6 wheels) of wide steelies....for free. one of the sets were genuine Lotus Escort slotted 13x6 wheels. the other 2 were a bit unknown. After i spent years searching. I didn't take them yet. I need to check mine out for condition, and then compare to his set. they all need restoring either way. and the last little surprise from him, was the price for the switches and decals. I totally read his quote wrong. I read it has he was charging me half price, at $50 per switch to restore, so x 3 would be $150. Plus decals $175. When I went to pay him the $175, he says no mate, you're $100 over. huh? he then showed me his original quote, he charged me $50 for all 3 switches to be done. We have known each other for a few years, and I gave him a 4 speed gearbox a while back, which id forgotten about, so that was why he was helping me out on the price. I am just waiting on the 1300HC decal, which he had unfortunately run out of, and will need to get more printed.

My problem is im not geared up to weld exhaust pipe lol. Im hopefully picking up a replacement set of 4-2-1s on tuesday. Yes you are correct, they taper down from 2" to 1.75" which suits the 1300 (1289 to be exact) Number 4 does go into the same collector as number 1, then 2 and 3 share. XF was 2" from factory, ive stepped it up to 2 ¼" up to the diff, then 2" straight pipe from there out the back.

Yep id already had that thought. But from reading, 1.75" is too small really for a 1600 (1660), with a cam and weber. 2" seemed to be the standard for anything from 1300GT and up, maybe 1600. You can see the step down in that photo, so yeah i think start a fresh with 2" system front to back is the way to go. Ill just remove the rear crossmember for now to test the engine.

I started getting the engine prepped ready to fire up, but I have hit a snag. I did all the valve clearances, fitted thermostat and housing, fitted the heater outlet fitting, picked up a new PCV and installed exhaust studs in the head. I went to fit the extractors, and they don't fit with the gearbox mount in the new location. The way they are shaped, they hit the rear crossmember now. They need a pin hole welded up anyway, and they are old. I also noticed that my exhaust guy, when he extended them backwards, he stepped the outlet down from 2" to 1.75", which is annoying because going back to 2" for the 1600 isn't really going to be possible now. So, i think I will replace them and the entire exhaust, start from fresh with it all. For the purposes of firing the engine up at home, I will be able to just remove the rear crossmember for now to make it work, but none of it will work in the car Well there's your problem… So there are a couple of factors here that could be causing my issues. 1st possible and most likely is that the crossmember is now further back where the extractor extension is closer to the middle of the car. 2nd is that the extractors are now higher. Because the 1600 block is about an inch taller, it means everything sits higher. Its possible the extractors used to see under the crossmember, whereas now they sit next to it. I have this soaking in petrol over night. The amount of oil and s*** built up inside is bad. So going to clean it out before using it on the engine. I will install a catch can also between this and the engine all in the details. Nice stainless bolts for the rocker cover new heater outlet. I had to cut the barb fitting shorter because it was too long to screw in while the water pump is fitted to the engine. Valve clearance done, studs installed, rocker cover on, thermostat on. Just need manifolds, dizzy and PCV and she's ready to fire up

haha ok guys this sounds like fun. I have to get the distributor regraphed, then I might have a crank at firing it up. It would be nice to get it running and know that its going to be ok before i put it in, then find out that it isn't too good lol. Remember, I haven't rebuild the bottom end, nor have i heard it running, but I have had it cranking over when i did the compression test before i freshened it up.

Yeah I don't know what I would do. I was just going to put the original 1300HC decal on there.

So im going to put this here for ideas. A mate of mine put thinks I should make an engine plaque to go on the rocker cover. I kind of like the idea, but I have no idea what I would put on it. Ive already told him nothing to do with my name. So if you have any ideas, id like to hear them.

my biggest concern would be strapping the engine to the dolly. and then radiator...id have to figure something out there. wont be hard.

Well the wrinkle paint definitely went wrinkly over night Im super wrapped with the way it turned out. Now it just needs a sneaky "1300HC" sticker put on it to disguise the fact its a 1600 I fitted the head today, and all the rocker gear. hopefully its on for good. I am really happy with the way this has come up. I haven't bolted the rocker cover down yet, because i decided the original bolts aren't pretty enough haha. so I will be fitting stainless button head allen keys. The engine is very close to being able to be fired up. and although that was never the intention until the car was back here from the panel shop, I am tempted to plumb it up and fire the engine up here in the stand. I have the full exhaust system so i can make it relatively quiet. I just need to bolt the manifolds on, dizzy, and plumb up the cooling system and i could run it. it is very tempting. I will be giving the idea some thought and I may give it a shot if it seems easy enough.

yeah well at least this time we only have those idiot sydney removalists to blame for our lockdown.

I spent today sniffing paint fumes again *disclosure; I did have a mask on* I managed to get the head and rocker cover painted, so I can hopefully bolt it on tomorrow. I went with wrinkle black on the rocker cover. This was after just 2 hours drying, it does say it takes 24 hours to set hard. Im hoping its a little more wrinkly than this, but if not, im not upset. this will only be on there temporarily anyway. I will eventually fit an alloy rocker cover Just sitting there to dry over night. Pretty happy with the way its come up. I wasn't sure how the painted silver head would look, but I think its a nice contrast to the black.

thanks for that. exactly what i went through. Air screw all the way in. Idle stop screw down. the base timing for E series is like 0 degrees or something which TI tell you to set the timing to because the ECU is looking for that. And i ran with that for a bit, but ended up going up to about 5BTDC. I eventually went back to crossflow specs of 10BTDC and it seemed ok. And drove better. What im getting now is more than rev hang, it just holds the revs. So thats why im stumped as to what has changed for it to start holding revs. I obviously found a couple vacuum leaks which seemed to help but hasnt stopped it. going back to using the standard ISC vs a remote mounted E series unit has brought me better drivability. the E series setup was causing me all sorts of grief. it was causing it to stall and then not want to start straight back up, losing power etc. but yeah running stock ISC in conjunction with EL computer its back to being reliable. my J3 has a base tune on it. With the new engine it will need a retune. To be honest, i think the final issues im having is with my very roughly made remote mount for the ISC. It has appeared to have developed a leak that I can't solve. So i am planning to get my brother to CNC cut a billet one, and use AN screw lock fittings instead of barbs with hose clamps and have another go with the E series ISC unit. I haven't given up on it yet. Thanks for the information

Quite possible. The 681 engines were pre-crossflow heads and chambered heads. The 711m generally are all cross flow and flat heads with dished pistons.