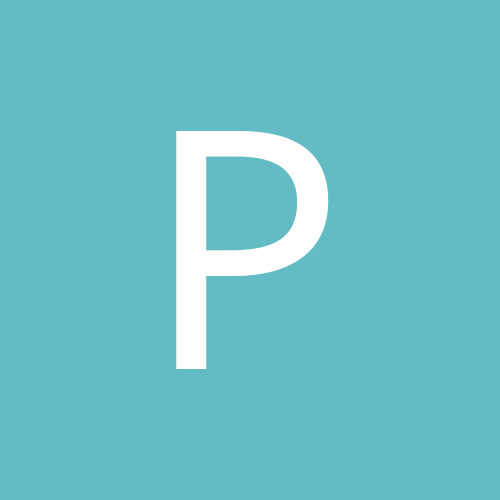 Content Count

2,057

Joined

Last visited

Days Won

3
15 Followers
About Panko
Rank

Events Organiser Extrordinaire


Birthday

06/06/1990
Profile Information
Gender
Location
Interests

Cars, bikes, boats, girls, music, photography
find a diff from a factory manual XE or XF. Preferably an S pack or Ghia to get the LSD centre. done. you will get the 2.92. if it drives ok with the auto diff, 2.77 ratio, it means the T5 must be an early one. if it were a late one would be bad i think. So yeah, find a manual XE or XF S pack or Ghia to get LSD

Hi mate , what 5 speed box is it? T5 or single rail 5 speed? (T5 has reverse right and down, single rail is left and up next to 1st) Is it a factory manual car? Is the engine stock? Ive been through all this with my (now) manual XF Ghia wagon. I converted it to T5 5 speed, using an early T5, and left the the auto 2.77 diff for years. still had plenty of torque to get it moving, and was amazing on the open highway in 5th. I am now running a 2.92 (factory manual ratio) and it perfect. There are different T5 ratio sets. If you have an early T5, then you best run a lower ratio diff like a 2.92 or 3.23. if you run a 3.45 with an early T5, 1st will be nearly useless, and it will rev harder at 100km/h in 5th. Vice versa with a late T5 and low diff. If the engine is stock, id suggest getting that going a bit better first, and retain a 2.92 diff. Fit some extractors, upgrade the carby, just get it breathing better, and you will find (some) of the extra torque you're looking for down low

sure is. I shared the link to RSOCV Facebook group. Yeah lot of people agreeing how bull shit it is

Panko

reacted to a post in a topic:

Panko's Mk1 Escort (Round 2)

gerg

reacted to a post in a topic:

Panko's Mk1 Escort (Round 2)

deankdx

reacted to a post in a topic:

Panko's Mk1 Escort (Round 2)

Yeah i know its not impossible, but i just find this sort of thing so so shit. im not the only, a lot of guys from the car club, including ex pat UK folk, dont agree with this sort of shit

maybe. 4 doors are starting to come out of the woodwork. And its an auto shell so thats a big bonus. however its also a good point. That he has such a high price on it, because they are worth so much in UK he probably paid Fk all for in 2013, compared to if it had been in the UK, so now he is just making a big profit

Not much new happening with the Esky. I took it out for a spin for the first time since we went into lockdown. Since its last drive, I changed the accelerator pump jet back to a single squirt jet, so it wasnt pumping fuel down the second barrel when the butterfly was closed. It took a bit to get started, then it was a real pig for a while lol. coughing, backfiring through the carby. Driving it, it had the hesitation back, mid revs again. i was thinking it was the pump jet again. in anger, i did a U turn to head home, and gave it a squirt, WOT through every gear, right to red line, up to 100km/h....and presto, the hesitation went away. so kept going for my drive for about an hour. God it is nice to drive, compared to the XF and Discovery, with with steering boxes and recirculating ball steering. the Escort feels so so tight by comparison. **NOW FOR A BIT OF A RANT** The link below is to an eBay ad for a Mk1 Escort the same as mine, 1975 1300XL, thats for sale in the UK. the moment i look at it, i knew it was an Australian car. the thing is immaculate. better than mine Sure enough, the guy bought it and took it from Australia in 2013, now he is selling it, and he clearly makes a point of saying he wont sell to anyone abroad (no international sales). This really, REALLY pisses me off. They buy them out of Australia due to the lack of rust in our cars, and the fact our shells are better (double plated strut towers for example), then they pull this crap. Fair game when it was for sale in Australia, for him to grab it, but to then refuse to sell it back to anyone who might want to bring it back to Australia, what a shit act IMO. https://www.ebay.co.uk/itm/283882802254?ssPageName=STRK:MESINDXX:IT&_trksid=p3984.m1436.l2648

Yeah i had a look at them Bear. I dont mind them. I found a video of guy in the US using this kit below, on an old i6 US Ford Fairmont. Blew me away. No idea how it works, but pretty bit of kit. So if i cant get my thing to work, ill look at buying a tool of some sort https://www.kincrome.com.au/valve-keeper-remover-and-install

Panko

reacted to a post in a topic:

Valve spring tool

this is what i cam up with... very basic, but i believe it will work. the only thing i still need to do is cut the top side open more so i can actually stick a magnet or screw driver down there to get the locks out, otherwise it seems to work ok.

Hi guys, a bit of setback in my crossflow engine build, I will need to replace the retainers and locks. What is the best valve spring tool, so that can do the job with the head still on the engine? TIA Panko

yeah that correct. it was on gas a long time ago. i converted it back about 5-6 years back. im not sure how it stops the crankcase vacuum, but it worked lol

yes yes it does haha. However, when mine was on LPG, they plumbed that breather into the airbox. the engine had no vacuum so if i pulled the dipstick etc, it wouldnt stall...perhaps a trick if it does fail, plumb it differently to cancel out the crankcase vacuum?

Im not sure if they are available, but i also havent had any troubles with mine. I think you should be able to use a piece of heater hose if you get really stuck. or some fuel hose? something soft and flexible is what im getting at. good luck finding one.

Ha. working cruise control, that would be nice

David remember i purchased 12 from the US, a set for you. I remember when i found them, the specs on the ones i fitted were much closer flow rate than what you have listed above, but yes were slightly lower rate. Its somewhat frustrating that you still cant fathom the thought of my car returning such good consumption on the open road, yet it would do it before i replaced the injectors, and its still higher more than factory claims for highway consumption. Yes mine will do 9L/100km on the highway, but thats still more than factory claims. Its about air flow and efficiency. When the engine is ticking along at about 2000rpm at 100km/h, with a good K & N air filter, extractors and free flowing exhaust, of course its going to be more efficient than a stock x flow.

Hi and welcome. 1. Injectors - I am running ones from a 4L EB I think. I was able to bring them in from the USA brand new. A lot of USA Fords use similar if not the same parts. Injectors was one of them, and so I found them brand spanking new. However you can get yours renewed easily enough. 2. I dont have much to say about. thats a @SPArKy_Dave question. be warned though, he will drag you in for hours 3. Manual conversion. I did this on my XF Ghia wagon. I suggest using an early T5, and make sure its a T5 and not a single rail 5 speed. (T5 reverse is below 5th, SR 5 speed, reverse is left of 1st) As mentioned above, the early T5s have shorter 1st gear, so if you are like me and keep the original 2.77LSD diff like i did, the shorter 1st gear is perfect, so you wont be labouring or riding the clutch too much. I now run a 2.92 diff, factory manual ratio which i like. if you want it to go quicker, 3.23 or 3.45 is the way to go, which come out of E series XRs. BUT, if you do that, it would be a good idea to match the T5, so a later T5 (longer 1st and 5th) with a shorter diff, or early T5 (shorter 1st and 5th) with a longer diff. any combination will work though. Manual pedal box, you MUST strengthen them around the clutch pin, because they crack and break the pin out of them. The firewall, around the clutch cable hole, also will crack. I have only ever run standard duty clutches, but after 18 months with the T5 in my XF, sure enough the firewall cracked. again worth plating it before its too late.