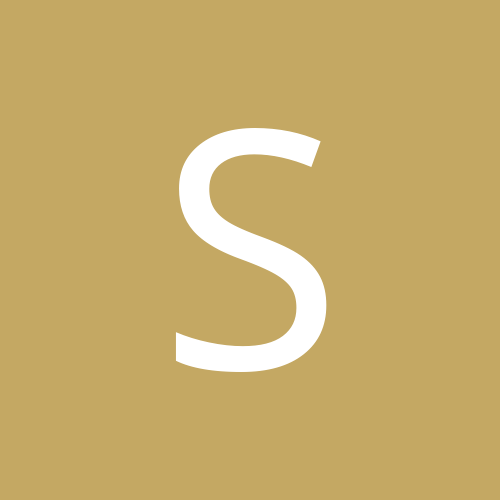 Content Count

230

Joined

Last visited

Days Won

3
xSMOKEx

reacted to a post in a topic:

QLD Clubs and club rego

Wes

reacted to a post in a topic:

Under new management.

SPArKy_Dave

reacted to a post in a topic:

Under new management.

Ants

reacted to a post in a topic:

Under new management.

Was i holding you back? Pronunciation is Administrative ART!

staids

reacted to a post in a topic:

Under new management.

staids replied to Trev Vaa's topic in The Pits

What's with her Official Photo ID Pass? i haven't experienced this but i've seen it 1st hand! this is so prevalent that it is definitely something everyone should be aware of, but if it doesn't affect you personally or Familially, looking at this stuff too much can Consume you. Bitches Be TRIPPIN'..

staids

reacted to a post in a topic:

Liberals........ those sneaky bastards!

staids replied to SPArKy_Dave's topic in The Pits

Well i still got the friction burn's, but it loved my time in the Bushes with the Playboy Lesbian's. Technology can't UPLOAD that ShIIIt..

Trev Vaa

reacted to a post in a topic:

OTD 250 Kenny's Corty!

Found a couple more Pic's online!

Ants

reacted to a post in a topic:

OTD 250 Kenny's Corty!

I'll definitely get footage next time, geez Kenny you come off that eastern loop & got on it early you maniac!

I'll get Footage next time i was busy with the Girl's today. GhiaJohn noticed it out there too! A STANDOUT Car. it was good to have a chat John, Blake is growing up, everytime i see him he grow's a few more Inches. send it to me if you like i'll get a link for you. Yes it was good to Finally catch up Kenny! i remember my 1st day out there, it was the best FUN I ever had Legally. Out there the greatest pleasure in the last few year's is watching guy's getting out of their car's after some lap's & seeing the effect Lakeside has on EVERY one of them. Motoring Heaven..

Had a Good look at this Cortina today Parked & on the Track! Slydog & I had spoken about this Car & Kenny being in the same place at the same time as me quite often, well today i finally caught up with him. What can i say but MADD..

Hey g'day Les, i spottoed your ute twice when in my Truck.

Alway's a Highly Attended Event this one, should be no different this year. Here's a dodgy old 2008 clip of mine.

I was trying to lay this down for a mate today! he was confused & angry but was unaware if it was just an over-reaction or an over-posted topic on FB, anyway after having a good chat he could see that this was a genuine issue & well worth worrying about. once he was up to scratch i put it to him from my point of view! EG concerning the fact that this will wholly affect - all store's (employee's - less competition - smaller product base etc.), - all track's ( generous custodian's, ticketed & headlined event's for General Public - Charity - Families + Young & old Enthusiast's/hobbyist's alike), - all club's, - all weekend racer's, - all charity run's (organiser's - volunteer's - recipient's) to name just a few. so just taking a good hard look at what's happening GENERALLY in Qld this year it is quite unsettling. my worry from a Personal perspective honestly has me thinking about NOT spending 5-6 grand on Carlies Fairlane - as anyone that know's us know's our car for event's did not cross any lines to look impressive but sat borderline on a few if you wanted to be a fussy Orificer. My point was that i attended ten's of event's, night/day no matter for 5yrs in a ultra low'd 'D' & dark dark tint & put both my kid's through their 100hrs (L's) in it and never once got pulled over, then i fly down to Melbourne & head out to Castlemaine to pick up a loud 302 Fairlane lowered all round nicely but then with 1" blocked rear, Ambo tint, LTD light's & i drove it from Castle to Geelong Ballan Geelong Melbourne Chelsea Melbourne then off to Wagga then sydney Newcastle & up the Nth NSW coast to Brissy & northside. now it's been driven locally most day's & transferred last week, i have not had a 2nd glance nor Carlie. given the amount of event's we attend on any given year & how scientifically they are attempting to Discern a vehicle's worthiness it is only a matter of time before it effect's us. in saying that i'm obviously to 1 degree or another that older car dude that some cop's look at & don't worry about, Well that's out the Window too now for those that like to say or use that Analogy. if you come to the Track/Event Gate you may not even get IN, or out without at the least being deprived of your liberty for the fact that you MAY have a fault on your car that can't be ascertained from a standard static perusal due to the Fact that your at an Enthusiast's Meeting Place!

looking at the Scoop it look's inter-changeable & a little gapped (un-sealed) at the Bonnet but She had sought out good safe clip's, well safer than in the day! looked a bit tacky but if you can get around with a 671 out the top last month but no scoop this month i don't see an issue with the Enthusiast, only inconsistency within the enforcement protocol's. Top Pic James!

Here is a scene from a legal, organised, QLD car show last weekend. 50+ police and Department of Transport, blocking both routes out of the event, specifically set up to target the vehicles going to this show. What are your thoughts on this? My personal thoughts are that this act by the QPS is extremely short sighted. While on one hand the Police will have had "great success" at defecting people and issuing fines, but have SEVERELY failed at one thing - These events are run, with part of the reason being - to get it's members to take it off the street, and take it to the track (check out their track days, run regularly). The ability for this organisation to 'convert' those people from 'car shows' to maybe giving 'track days' a go (and as such, driver education), is now greatly reduced. If people now think that they have less chance of getting nicked out back of the industrial estate or up the mountains, what motivation do they have to go to legally organised events? I remember running events way back when in VIC, the police (as 'hard arsed' as they are down there), still would come to the meeting places (invited), and EDUCATE the members, let people have an open Q&A, not treat it like a "fish in a barrel".. Very disappointed with QPS's display today, Very poor form.. What's your say? [Picture from Scotty, via Cruizefm].

$200 should cover invisible Dave:) Staids coming in on 351 cubic inches of broadband...