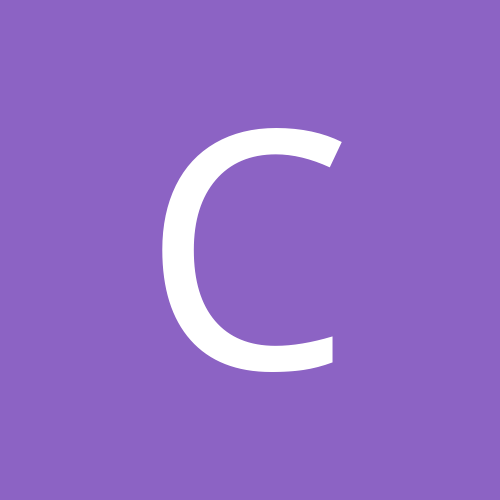 Content Count

939

Joined

Last visited

Days Won

8
rocklord

reacted to a post in a topic:

4L head flow figures

gerg

reacted to a post in a topic:

Clevo head flow results

matt_lamb_160

reacted to a post in a topic:

Crossflow ignition systems

Clevo120Y

reacted to a post in a topic:

Street Stock Speedway

Clevo120Y

reacted to a post in a topic:

Need advice on msd on worked 250 + carb sizing

Definitely worth a try for sure.

I would put a modified stock manifold in front of that, the air/fuel would shear off the short turns into the runners something cronic. But like the other guys have said, you got it so you may as well try it.

I personally wouldn't use that manifold, the transition to the runners are too square and would flow quite poorly.

Clevo120Y replied to Trent250's topic in Crossflow

I personally like the 465, great all round size and vac secondaries.

I also agree with stock oil pump, the race engines I built run the same "big" clearance as Ando and the stock pump has plenty of pressure. Ando will give you the measurements for the relief valve, I also do the clearances inside the pump, I run 1.5 thou cover to rotor clearance, that had Ando worried hahaha but all good in the hood.

Good to hear mate and great to see others have a go with positive results

No worries Gerg, I have one word for you that explains the down size in fuel jet, EFFICIENCY!! Your carb is now more efficient and your engine requires less fuel to make the same power, the booster signal will be cleaner etc etc. this is why when people say that if you have more airflow you have to add more fuel but it isn't always the case, an efficient motor will use less fuel for more power and that's in the forefront of my mind when I do my little experiments.

6-3-1 suit more revs is my opinion, more secondary volume. We have had this conversation before lol, I like the 6-3-1 setup.

Clevo120Y replied to XFChris's topic in Crossflow

Do you still need a fuel pump hole blanking plate? I can send one with your manifold if you want.

The EFI wagons had an external high pressure pump with a low pressure lift pump in the tank, you could probably setup the same thing without the need for a surge tank.

Will do, I was just looking at a manifold and I think I will knock something up, it will have 3 webber mounts so an adaptor to a strommy would be needed.

I'm considering the idea, I might look at putting something together just to see if it can be done properly hmmmm brain is going now hahaha

Clevo120Y replied to Clevo120Y's topic in Crossflow

Thanks mate, I'm sure wombat will ring you if I don't make it down, he is going over to an ex modified racers workshop to set it up, graham mcsweeny if that rings any bells?

Clevo120Y replied to Clevo120Y's topic in Crossflow

This engine runs the multi rib EF balancer, alt and a Holden PS pump all on the same belt. We have wombats street stock setup like you have said above.