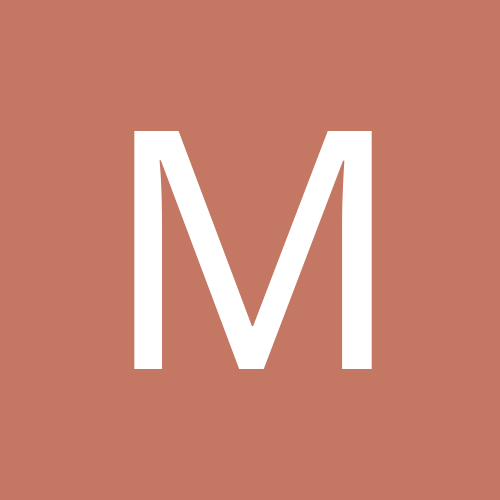 Content Count

478

Joined

Last visited

Days Won

5
Crazy2287

reacted to a post in a topic:

Short Front Shocks?

I think the bloke I bought it off got ripped bad. I'll have to cut the floor of that fibreglass area out to get to the tank. Guy who originally put that in must have been convinced he would never have to change a fuel pump!

Oh it is rusted out! I'll grab some photos tomorrow. So I paid $600 for it. I'm happy with that for the diff, fuel tank etc. that I can use. I'll sell off the bits that are usable and then scrap the shell. Guy I bought it off, paid $2999 for it last September!

https://www.instagram.com/tv/Cde0Nc7FYOo/?igshid=YmMyMTA2M2Y=

Measured centre of tyre to centre of tyre, I'm allowed 1601mm on the front, and 1608mm (with an E series diff) on the rear. The rears will be close, maybe a touch over on the fronts. I might have to,,,,, borrow some narrower rims and tyres for the inspection. But the flares, bonnets scoops, seats etc., no issue. A few changes to make to the dash, change the speedo from a GPS unit to a wired in job. That's easy, I can put a SAAS speedo in there. I'll have to have the idiot lights labelled, and the shift pattern needs to be on the shift knob! Other than that, I'll transfer everything from the Fairlane over, all the emissions stuff. I might try and get the OEM extractors and exhaust in as well so that I am covered for the emissions and sound test. I can swap it out for better afterwards. Brake test will be fine as I'll be upgrading the braking with the disc diff and I'll give the fronts some love as well.

Met with the engineer this morning, and all good. Not really as big a deal as I thought. Other than the swap itself, just a couple of little things I need to change. The big things that I thought might be an issue are fine. eg: Even with those huge tyres my track width is fine!

motoSycho

reacted to a post in a topic:

85 Ford XF EFI Vacuum lines

Oh Lord no, it probably had a turbo or blower attached to it. I'd be well happy with 300hp in the old girl, she wouldn't know what hit her! Planning to get the motor in, get it engineered and collect some bits and pull it out later in the year for a freshen up and warming over. Worth tracking down a pair of GT40P heads now?

This is a bit nice. If I had the spare cash I'd buy it and store it away for down the track. https://www.facebook.com/marketplace/item/313188700937512/

Thanks for that, I can use standard pre xf V8 mounts. The starter will be on the left and clutch fork on the right. Might have to look at some heat shielding.

@gerg what extractors did you use?

Yep I got the CRS bellhousing. There are two for the 302/5.0, you need to make sure you get the one for the EFI motor. It is cable, which is fine by me. @gerg the CRS bellhousing uses the 157 tooth flywheel. So I'll hunt down one of them with the 50oz imbalance, and a clutch pack to suit. I'll also need to get the shorter EF V8 clutch cable, but that should be difficult as all this stuff is readily available now. A quick search on Google bought up a heap of shops, as well as Ebay, that has it all in stock. I also picked up the imp-metric adaptor for the diff brake lines to the XF.

And the bellhousing is ordered and on its way! It's a happening thing!

Victory is mine!!! Picked up a 3.23 LSD disc brake diff with the leaf springs etc. out of an XH for $600,,,,,,, and it comes with a free panelvan attached to it

motoSycho replied to fotz's topic in Windsor

Just measured up the NC exhaust and it is 2.5". I might be able to use some of it and some new bits and weld a new one up to suit the ute. Should have a hoist in by then.