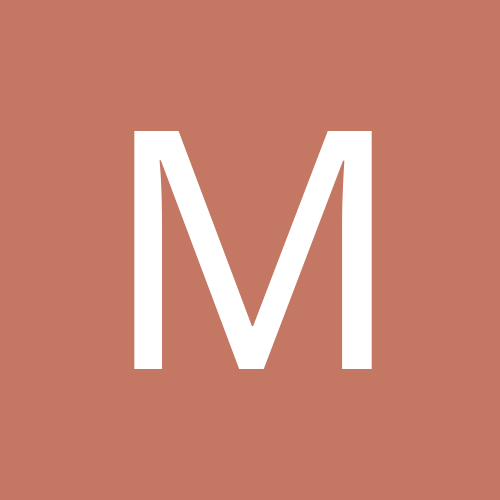 Content Count

127

Joined

Last visited

Days Won

1
Recent Profile Visitors
The recent visitors block is disabled and is not being shown to other users.
I'd better check all that out over the weekend.

Man that's weird. I'll throw my rears on to my spares ute and see what they look like. I'm running 9" rims with 265/50 14 on them, so it is really noticeable.

1990 XF ute with 2"lowering blocks. Getting the leafs reset in Feb. I've got another diff sitting here. I was going to swap it over anyway, guess I'll do it this weekend now.

Just noticed today that on the drivers side my rear tyre is about 20mm out past the guard. The passenger side is about 5mm inside the guard. I took the wheels off and took a heap of measurements and the diff is pretty much centered. Maybe a mm out. Measured the tyres, the rims, width, offset etc and it all was the same. Even swapped them to the other side. Dropped it back down and this time the passenger side was out! Ok, I thought, the rims are different widths. Took it for a drive and it is back to the drivers side being out. What the hell is going on?

motoSycho replied to motoSycho's topic in Crossflow

I broke one of these on my donor motor. Looks easy enough to find new plastic ones. But are there brass versions out there?

Yeah I follow Taz Tuned on FB and YouTube. He's pretty damn cool. Love his home made blower manifold, and his turbo CX 500 buggy thing.

I ended up buying one of the Cube Speed shifters and a bronze bush. Did it through his ebay store, and due to discount voucher codes I saved about $25 and got free shipping.

I'll go the Aussie made shifter.

ooop, never mind. Saw that he makes his here in Aus, and the others are made in China.

I'm going to put a short shifter on my T5. Is there a huge difference between the $80 jobbie off Ebay vs the $170 jobbie from Cube Speed? https://cubespeed.com.au/ I don't mind spending the extra coin if the Cube Speed shifter is better.

Ok, had a think about it and looked at my project list. Thanks to everyone that replied. Lots of good advice, especially from @slydog . I think I will go back to Plan A and build a decent carbied motor. I'd love Triples Webers, so will start looking at what I need for that. I'll start a thread in the Crossflow forum for that. I've got three Dodge AT4s here that I am going to start work on at Christmas. Got a 318 for my 114 and will look at another 318 or bigger for the 329 I am building for my wife. Third truck is a donor cab for my 114 as its cab s rusted out. Rat Ute in work sitting next to Rat Rod going to be.

Thanks all. Lots to think about. This is my daily driver, so I do need to be a bit sensible and reliable in what I do. Spending money and time and making bits or having bits made is no issue. Love that stuff. First thing to do is track down a decent donor motor anyway.

LOL. The cost and mucking about makes the Triple Weber setup look good doesn't it. Still, Blower!!!

Have you seen Tas Tuneds work? Home made manifold, albeit this is for his drag car, but still.