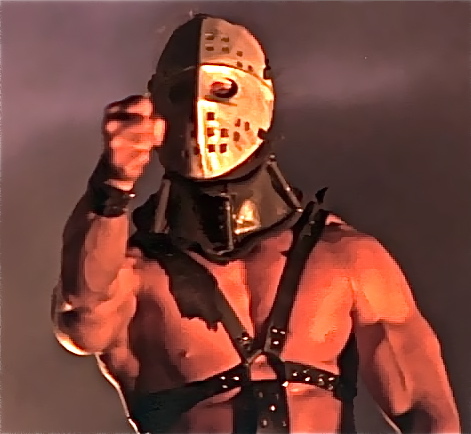 Content Count

11,831

Joined

Last visited

Days Won

125
About CHESTNUTXE
Rank

ActionMan... faster than a speeding falcon!


Birthday

10/07/1971
Profile Information
Gender
Location
Interests
Just get a 450 quick fool.

are you using the big plenum manifold or smaller one ? ive been thru this b4 and would suggest the 450 quickfuel double pumper,i tried a 650 it does work but a bit of a overkill unless seriously racing ,and are you running the carb east west or nth south,all those carbs will work if i had my time again i would run a 600 pumper holley or the 465 quickfuel is a very nice carb on a back yard tune it 212hp at the wheels with plenty of room for more tuning says the dyno guy,he reckons could have got it to 240 approx,same 3.45 gears single rail ect.

yes trailing arms are the same until late eb 1 ,but the reason i asked is once i was at the diff shop and the guy said there is a slight difference in rubbers for the pivot or something ? or position of pivot,we also know a AU pivot is different and can be fitted to xe for some sort of upgrade.The back of my xe wobbles so much as it sits up high compard to the lowerd front ,i think i will buy that set of matching springs for the ass end ,and fully rebuild it while the whole rear end is out,new arms and bushes and sus that 2.53 gear set while changing oil,need a roady soon so i can see if it makes any noise but i reckon its fine as it has never seen any hard work or burnouts ect.

another x file is ,is the watts linkage the same between xf and xe ? i have heard there is a slight differance in them.

Hi, Mate I am chasing some info, if possible, how to convert an XD 6cyl Tacho and calibrate to 8cyl and I believe you may know how ?

I really appreciate any help you can give me thanks Nigel

Dale I got them all working 100% by straightning the bends others had done,worked 1st go and still working well.

Yes don't be fooled by the xd part number,just like the pillow blocks that came out in a xe falcon,they had xe on the cast number but that don't mean it's for a xe ,it stand for experimental engine.

wtf is this dave.https://www.ebay.com.au/itm/175964237070?hash=item28f8492d0e:g:5bsAAOSw04ZjeFiX&amdata=enc%3AAQAIAAAA4P8RlggSmgV5%2FjYu2SqGREdLSPZlAmRI1StDYxniaFOxRpUsZkeZh22J9mNhdiVlW7SiJiccee65Huji6EAWz1X6S0z7rB0BHy53lRat6S%2BGEGaZZQb0HVOScnJ2vTUOiR7XPGSR6SQ9QXsx9Wg6yNXi5dhQmLxztrptfT2J0xQp5J8euunxy8mgl%2B17DYUFx%2B1x5Zwa93yrmULoJ%2B4Og1C0vg7zdr1RyjB6NGPwpnB74FDfp%2BXjOLEBBmu5K0TkmbboHbMI8w%2B7s8ASapPJ6h6ruejoerZhZAMLuQ%2FcwyIC|tkp%3ABk9SR8bqtcLqYg

there is a xf rear drivers door on market place complete for $50 i might go buy it for parts,and see wtf id going on.

i looked on the other rear door and that rod goes to that white plastic turning thing,but something aint right ,in that plastic thing the handle rod is meant to be on notch 2 and that one in the pictures goes on notch 1,so ?

Next is this can someone explain,the door rod is about 5 cm or more ,you can't line the handle up with it,or is this rod for something else and I'm missing the correct rod

nah not coat hangers,small black plastic single hangers,will post picture tomorrow,if i go out there now to take a pic ,the whole house will reak of 2k paint,should be fine tomorrow tho,and remember the truth is out there.

After 4 months I finally worked out how to take these coat hanger things off,the buggers are like double skinned,just stick a small screwdriver behind it and gently prize it off then unscrew the holder,these must come off for the new roof lining

NO takers ? i thought dean knew everything,the headposts are TF cortina,on a build day with the production line out of normal headposts,they just chucked in something that would work,ben from global trim worked this out for me and said yeah he has seen a few over the years with this same thing,case solved.interesting note i bought a set of xe head post cushions from a guy up the road then went to fit em and they dont fit .so i went back and nearly ended up in a battle royal when he wouldnt give my money back ,took months to work out this x file.

next only a trained eye can see what is wrong with the headposts on the T2 factory cloth seats.