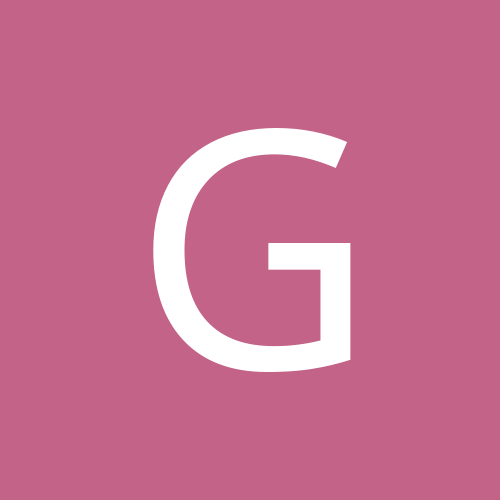 Content Count

270

Joined

Last visited
gregaust

reacted to a post in a topic:

Crankshaft Inspection and Machining 101

, Oh cool .. I used to tap threads and screw in plugs . Never seen them come with plugs . Learn something new

bear351c

reacted to a post in a topic:

CLEVELAND ENGINE TALK

gerg

reacted to a post in a topic:

CLEVELAND ENGINE TALK

Just one tip. That carb gasket , cut it to match the oval plate . I have seen those pieces get sucked away

Whoops just reread realized was XE not XF

The 8 tooth is the most common I have come across .

Something is not right in that caliper . That lever should be downwards . If it is the original lever there could be an assembly issue . The reason I say original lever is from memory there was a couple different levers . That type with a single loop on the end from memory was XD The XC levers had like a double section where the cable attaches

Near on 100 bucks for a thermostat ? There's been so much talk of Clevo specific thermostats like these of late . For many years no one bothered or even heard of this and didn't have issues .. Sure seems like a social media following to fix other issues ????? Opening up for discussion

I will add . I don't get the whole Wilwood thing . I did a setup for a guy on an XA to fit up to the factory stub axles . The rotors were very thin and to me appeared flimsy . The calipers were smaller than the later model Ford ones ..

Good topic . I've been experimenting using all factory stuff . Started with XC disc/hub unit Cut the rotor off machine the hub ( that is originally around 20mm thick) to allow for added thickness of rotor I didn't finish my setup but a mate has and he used calipers from a territory and rotors , I think his were 322mm Once hub is machined you need to leave the centre hub a little oversize than the wheel centre part to locate the rotor The caliper bolts up to the XC factory lower hole on the stub axle Machine a spacer to centre caliper A top mount block needs to be made up from original stub axle hole to caliper Anyway his all came up good and is running. He did do some pics on FordForums.com.au My setup I was using all FG calipers etc and 322 mm rotors . I had some interference between the rotor O.D and caliper but his with the territory gear worked .

Yep you got it for the worm adjuster . It is adjusted carefully on the bench so preload is slightly firmer at centre . If you like I can measure up the tool I have for that seal . Basically it is exact O.D of the seal , then has a large land at the bottom of the case so as to guide the seal in dead straight. The seal is tapped in very careful so it just touches the very small step in the case The seal expanders I made up out of exhaust tube years ago , basically tapered enough to expand them over the lands where they fit . Then there is a tapered sleeve bit like a ring compressor that is the bore size the Teflon seal runs in. That shrinks the seal after being fitted a while so they slip easy into place

A link to the roller conversion? The top bushes are always worn. I bought up quite a few roller covers many years ago when they were available . Apparently the company that made them would only do batches of 5000. None are available now . From memory the bearing is the same as the lower sector shaft bearings . I have a few of those . But there was also a washer machined into the top cover to control the sector shaft endfloat . Been considering modifying a few stock bushed covers

Ouch . They are not an easy thing to just put a seal kit through. To do properly is quite few special tools . The tools are to expand the Teflon seals to fit , then sleeves to reduce them to the bore size so they go in. The tricky part is the input seal . It has to go in from the inside and the tool required presses the seal in from the bottom. That seal is easily damaged plus there is only a very fine lip to press it to so be careful Then setting up the preloads on assembly is very important

As long as there is some oil in converter it will be fine . From memory you said it was a runner. If so i'd not fill it will soon fill as soon as it is started . As for shifter , there are many different levers on a C6 at the case . All depends what you have , it can be tricky to get a factory shifter to line up exactly to the shifter detents . Not impossible but takes some work . The American shifter setup aren't too bad . At least you'd know it will line up right . Those HP figures are a joke . Someone came up with them years ago and honestly they are laughable . Seriously if someone lost a second with a gearbox swap they need more power lol

No that black rubber seal is for the yoke . Depends on the yoke you use it's likely not needed . The speedo runs further forward . Speedo gear is same as what a C4 would be

Speedo will go right in . Just be sure to use the correct gear L servo is an ok one to use Does look very clean , depends on you use a shift kit may be a good addition. A stock C6 shifts soft

Looking where it is located , possibly stability for the brake booster area ??