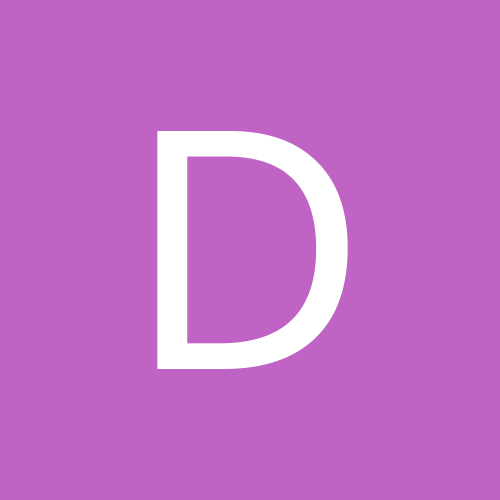 Content Count

16

Joined

Last visited
Recent Profile Visitors
The recent visitors block is disabled and is not being shown to other users.
Thanks fellas, that's a bummer. I'll just keep searching and obsessing until I find a good donor then I guess! Yes, I should've known better... I had a good dig around under the car when I was inspecting it and all looked good from that side... until the carpet came up. Vans are pretty hard to come by, especially in good condition at the right price. This one has its rust issues but the chassis and majority of the frame is clean. The pax side floor is spotless. Just a gaping hole in the plenum chamber and lots of gutter rust

Hey deankdx, you seem like a knowledgeable person so I might pick your brain a minute... The drivers side floor pan is badly rusted (plenum chamber leak) and I'm having a bit of trouble finding a suitable cut via the usual channels... from what I can tell from research and photos, the floor pattern is pretty different between early XF and late XF/G and Rare Spares etc don't carry the later pattern. Is this correct? Thanks. Sent from my iPhone using Tapatalk

Righto thanks gerg... definitely not sold on the electric pump thing. Sounds like more trouble than they're worth. Do you mind me asking why you installed one in the first place? Sent from my iPhone using Tapatalk

Thanks mate I'll look him up [emoji106] Sent from my iPhone using Tapatalk

bear351c

reacted to a post in a topic:

Fuel pump - mechanical vs electric?

Sunshine Coast. There's a few wreckers (that I know of) handy but mostly deal in XD/E/F sedans and wagons. Utes and vans tend to be sold as complete cars even if they're in poor condition! I guess there's a market so that's a good thing. Sent from my iPhone using Tapatalk

Thanks very much mate. You've been a lot of help! I'll track some down at some point. Plenty of rusty spots to fix in the drivers side floor to keep me busy for a while! Sent from my iPhone using Tapatalk

Not sure if you can identify seats based on trim but here's a photo. Sent from my iPhone using Tapatalk

I'm really not sure what they're from deankdx... The photos I put up are of the drivers seat, the seatbelt mounts to the back R/H (looking forward) floor mount. Whatever it is, it's clearly rough as guts and a complete nuisance. I'm intending to do a bench seat swap or 3-seat conversion in the future but haven't had any luck tracking one down yet. Looks like I'll need to find some replacements anyway! Really appreciate your help! Dan

Hi team, My '92 XF van has been full of hodgepodge bits and pieces. The more I pull it apart, the tougher it seems to get! This is the latest head scratcher I've come across... both bucket seats seem to have been modified to fit (?) from another model. I know that the floor mounts on later model XF vans/utes were brought up to speed with the E-series and XG/H we're the same. However the rails on my seats seem to have had holes drilled into the inboard rail rear mount and have Bunnings bolts and a short piece of square tubing acting as a spacer. My question is: what should they look like/how should the be mounted to the floor?? If anyone has any info or photos it would be greatly appreciated! Extensive internet searches have yielded poor results. Sent from my iPhone using Tapatalk

That's what I figured bear351. I think someone has been lazy in the past with just about everything on this car. The Facet pump has been mounted in the engine bay and up high too... go figure. Ok, looks like I'll be restoring the mechanical pump (by replacing it with a Goss or Fuelmiser - very available). I'll pay my local X-series wrecker a visit an see if I can scavenge the relevant hardlines. If they're difficult to find, rubber hose will do until I manage to get some. Sent from my iPhone using Tapatalk

Thanks cisco. Are they a hardline from pump to carby? Surely any length of fuel hose would suffice? Sent from my iPhone using Tapatalk

Hi guys, My '92 XF van (250 carby) came with an aftermarket Facet electric fuel pump - which makes a deafening ticking noise when ignition is on/car is running. The car is running but has trouble starting and takes a while to sit at a comfortable idle - I'm putting it down to the pump not delivering the required amount of fuel + carby needs a service + possibly some other things (choke etc.) that may need looking at. But one thing's for sure, the fuel pump has had it and needs replacing. But: should I just replace with a new electric unit? Or: should I change it back to the old mechanical pump? The mech pump is still there - someone has just blanked it off and left it on the engine - but I assume it's cactus and will need replacing. Either way, they cost about the same to buy. But which is better and why? Thanks!