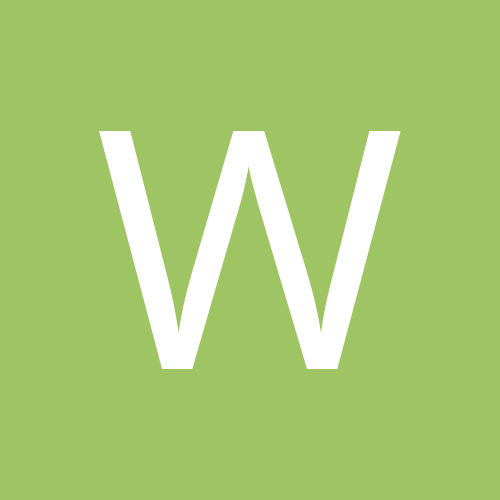 Content Count

73

Joined

Last visited
Recent Profile Visitors
The recent visitors block is disabled and is not being shown to other users.
bear351c

reacted to a post in a topic:

AOMC magazine aftermaket EFI style carbs require VASS

Yep, and finding an holley sniper under bonnet will be the least of my worries I reckon !.....

Interesting in the aomc meeting notes was that the victorian CPS is currently under review ! Looking forward to hearing the outcome: probably more restrictions ....[emoji3525] Sent from my iPhone using Tapatalk

The pumps that come in the master kits for the EFI carbs just look like any other inline or intake pump Under a stock aircleaner i doubt most would spot the new system Sent from my iPhone using Tapatalk

deankdx

reacted to a post in a topic:

XE Falcon Spac stripes/decals and front lip spoiler

G'Day, anyone else get a copy of the latest AOMC magazine, where is states that on the VicRoads club permit scheme fitting a FItech, holley sniper or edelbrock Pro EFI style system to originally carburetted cars/engines will requires a VASS certificate....due to the electronic fuel pump... how many carbie cars are running electric fuel pumps !.....

yeah, there's no harm in having spares ! especially of stuff that hasn't been remade, im expecting to have to pay north of $250 for a lip that needs work, which is OK, as I will make it back if I can get them remade, my car is not an esp or even a spak so I don't plan on spending heaps for "the look", and not in any hurry, got heaps to do like finish the rust repairs, get club rego and then do the barra swap, hopefully a lip will present itself in the next few months

wow the stuff at clark rubber isn't cheap $19+ per metre !....

yeah the old bumper lower section is an old trick, & if I come across a bumper before the original I will probably do the same I did buy off ebay some front lip rubber for another car which could also work, might test it out on the weekend

hmmm, the mounting I see has a few possibilities perhaps the 3d printed or (more) solid fibreglass one could have male studs moulded in, and then use nuts from above, or have inserted threaded holes and use bolts from above I'm thinking it could be moulded in 3 or 4 parts, should be easier to pop from the mold and that way if it got damaged you wouldn't have to replace the whole thing, purchasers could then join and smooth out if the totally original look was desired

theres one popped up on gumtree ...pity its in Cairns ! https://www.gumtree.com.au/s-ad/cairns/auto-body-parts/1983-xe-ford-falcon-spac-front-spoiler/1225137553

I wonder if it could be made from plastic, via 3d printer, even if in sections...will go make some enquiries

ok thanks for the heads up !

ahhh don't have facebook ! don't suppose you can PM the details ?

well you could actually get an auto MX5, though pretty rare I would think for obvious reasons!....""insert yawn emoji" !.....

for the running gear, could consider the mx5 engine and 5/6 speed, looks like the fit pretty well. they are a pretty good engine, the early NA model are 1.6 and later NB are 1.8 with 5 speeds, with the MY00 getting the 6 speed manual, this is in a mk2 Cortina https://www.gumtree.com.au/s-ad/maudsland/cars-vans-utes/69-mk2-cortina-mx5-engine-and-gearbox-need-gone-asap/1212982891

excellent thanks guys, how I missed the grafixunlimited website in my search im not sure !....will get some ordered. now for the front lip search !....