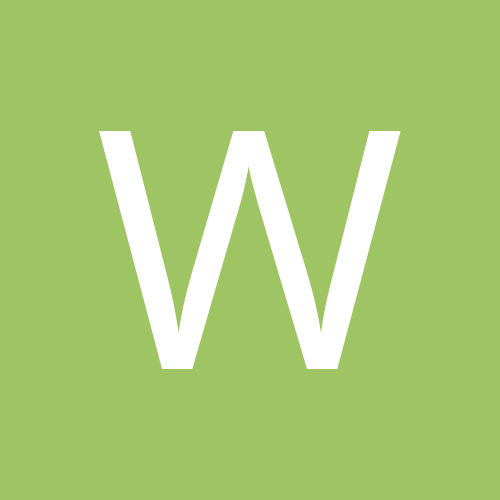 Content Count

106

Joined

Last visited
Recent Profile Visitors
The recent visitors block is disabled and is not being shown to other users.
motoSycho

reacted to a post in a topic:

T5 Short Shifter

wok

reacted to a post in a topic:

T5 Short Shifter

gerg

reacted to a post in a topic:

T5 Short Shifter

Yep did the same on my 5speed XF van !....after I snapped a bolt holding the stick to the gearbox selector.....

OLM8

reacted to a post in a topic:

Barra into xf

GDay I brought the cheap one off ebay and it works (needed some Loctite on the bolts) but other than that I works as it should, feels more direct but that cos all the original shifters are sloppy AF.

agree with Defective, For the Diff (in my XE) I have sourced a LSD 3.45;1 from an EF XR6, need rear lower control arm bushes changed, brake line fittings changed and a hand brake sorted (potentially use EB front cable ?), and the rear hat for watts link(?), this is probably the least work and plenty strong for non turbo, still able to found relatively cheap, are disc brake etc if you change the turbo exhaust manifold to a custom one i'm sure the turbo could be re orientated to clear the tower its not a massive notch/indentation required, pretty sure the BF and FG exhaust manifolds are different perhaps one of those will put turbo in a different place. as for the 6 speed im not sure, you could ring Mal Wood, he has all sorts of boxes with different length extensions housings and shifter locations

steve mcqueen

reacted to a post in a topic:

Barra into xf

this is great thread on the barra swap in XE falcon theres a seller on ebay that has stand alone wiring harness and PATS removed computers, it hink for about $750, has like 6 wires to connect.....

Gday, pretty sure the FG sump will need to be changed as the deep pan part is rearwards (not 100% on this), the BA/BF barra sump has front pan. which will clear the XF subframe. You also dont need the fancy mounts, you can use the falcon ones from EB/ED upper and bolt them to the lower XF parts You will need the modified sway bar, muscle garage in SA(?) makes them and sell one ebay. You will need to fabricate a transmission mount according the gearbox selected, and the later the box the more mods you may need to do like trans tunnel and shifter location/console etc Depending on what radiator you plan on using the front apron needs a trim to clear the lower radiator hose (using BA/BF radiator), and potentially the RH shock tower will need a notch taken to clear the turbo (depending which setup you use (again check the build threads its all covered). Also check with engineer, pretty sure the power output rating on the barra (lowest KW is the E-gas 156kw) compared to XF EFI crossflow (121KW) is greater than the allowed percentage in some states and will require engineers certification, at which point they will check a whole heap of other stuff for compliance, which may get costly !. (eg/ Victoria is 20% over standard requires VASS). If the cars already rego'd you can run it till you get pulled over I guess (if in VIC without yearly inspections) ! I will be doing my XE shortly, as I have all the bits, just gotta get it rego'd first

G'day, just wondering if there are any options to replace the power steering pump on EF/EL V8 ? My pump was leaking so I swapped it for a spare (origins unknown) and it s also leaking (broke the pulley puller in the process, so not winning at the moment) had quote of $220 to reseal it (apparently the impellers? are no longer available), no one will guarantee it wont be noisy AF after reseal, I did find a genuine replacement for $450, or a "rebuilt" exchange unit for $390

Rob Mills (not the singer) from NRAP (ebay ID) (aka the old north Ringwood auto parts store) but now located in Nutfield vic, carries the WASP branded stuff along with other reputable brands (roadsafe etc), and is excellent to deal with either direct or via ebay, prices are good, always helpful, super quick postage, so yeah no need to deal with crap products/suppliers

these are listed by that "SuzukiSuper" mob on ebay right ? their customer service is also comparable to the products sold...

wok replied to destructo's topic in 4.0 OHC

Gday, if you have the rear wheels up on stands, but have the car in drive/pretending to take off does it make the sounds ? could it be the wheel bearings ? cheers Warren

any update ? did you get this running?

wok replied to Bogan Mick's topic in 4.0 OHC

Gday, not exactly the same but we have just done the AU VCT into an EF XR6, (basically AU VCT short motor with EF accessories) and will be running the VCT from a small control box (Nextech - frequency relay module) that you can buy online from jaycar), as opposed to using the BBM switch which would switch the VCT at a different rev value than the stock AU controller, the relay module will allow us to dial in whatever revs we like (but we will set it to the AU rev range to start with) we also cut and modified the AU sump to clear the K frame, there was a step by step guide that I found on a forum , I printed out the pictures, cut the alloy plate/sump and took it to a professional welder to TIG it together (as I didnt have my TIG welder then), you need to carefully remove the baffle and modify it as well, and drill/tap the baffle mount points in the sump to reattach it. we encountered many of the issues already covered, (alternator swapped for a BA one, cut 10 mm approx. from A/c pump spacers, had to use AU thermo's along with the usually broken exhaust manifold studs to drill and helicoil) https://www.jaycar.com.au/relay-switch-frequency-module-pulse-out/p/AA0377

depends which part of the starter is stuffed, the solenoid usually goes, so you usually hear the relay click, and then get nothing, try giving the starter a love tap with hammer on the casing without breaking it, it may turn over

G'Day, was the Fairmont Ghia an auto ? could be that you need to loop/join the inhibitor switch wires. (not sure on the AU how this works, but this used to be common in x-series swaps to forget to sort the inhibitor switch wires out have you got the manual loom from the gearbox connected up also ? cheers Warren

Gday, I have used pallets cut in half and flipped over, I screw 6 cheap solid plastic casters (local tool has them for 3 bucks each) to the underside (technically the pallet top) for once the motor is at home, but agree the old tyre with ratchet straps to all corners of trailer work really well

wok replied to wok's topic in V8 Tech

Yep, and finding an holley sniper under bonnet will be the least of my worries I reckon !.....