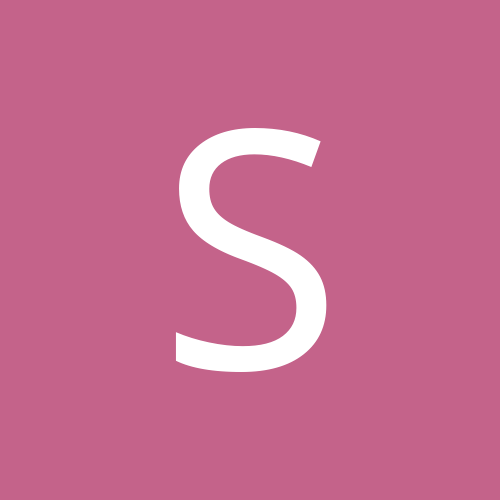 Content Count

134

Joined

Last visited

Days Won

1
Hello Dex, I've got a XH Longreach with the Hydratrak and also a RTV with the Dash operated Locking Diff. As gerg said they are 2 different types. As you most probably know you only need to Operate the Diff Lock when you're about to attempt to drive thru a Boggy Mushy patch of road Never Ever on the Bitumen or hard rock road Always ackowledge the GREEN light ON and Verify that its OFF when you want it OFF. Save a Big headache and Heartache and Walletache.

Thanks Ando81 , My Diffs workd very well when it needs to right now. There must be some Hydras lying around in wrecking yards or on shelves somewhere. When you say you wheeled the houseing under do you mean the Whole diff from hub to hub or just the internals? Thanks.

Thank-You Professor gerg. I'd have to give you or anyone 11 out of 10 for that descriptive answer. There must be heaps of Hydra-Traks lying around somewhere. Cheers.

Hello OzFalcon Friends and Freaks. I was curious to know is the XH Longreach LSD Diff called "The HydraTrak" the same LSD as the ones in earlier Fords like an 87 FE LTD? Its just in case the the Hydratrak blows up and i need to replace it with something.Also got the factory workshop manual for the 87 FE LTD LSD you know. And I'd like to Wish that all The Good People on this Wonderful Forum a Safe and Happy New Years Nite and Overall a Lot Better Year for 2022 than previous.Take Care and All The Best Searley.

Hello Fordy Guys and Gals,I just purchased a 2003 XLS ute with a Barra and am Happy with it but its going into storage for a while..Can I take the Battery out for a time and then put it back in without all this Re-Programmeing I hear about on other modern cars? Or is it Best to leave it in there and Start the motor every 3-4 days? Thanks for the Advice. Hope Everybody is Travelling well etc.

Searley

reacted to a post in a topic:

Torque settings / Retorque of AU MLS gasket on EA-ED and XG motor

Searley

reacted to a post in a topic:

Torque settings / Retorque of AU MLS gasket on EA-ED and XG motor

Searley replied to Outback Jack's topic in 4.0 OHC

Searley

reacted to a post in a topic:

Head Gasket selection for 4L SOHC.

Thanks Mate,That clarifys things a bit.For some reason every time I was reading about a Hotted 250 X-Flow I'd see "And its got Forged 200 Conrods which made me think that 200s were made with Special Conrods but they were'nt.Whew Thank God I did'nt dismantle all those 200 cu/in motors from U-Pull-It just for the Conrods!

Thanks Mate,Its starting to make Sense now and Takes away the "Black Art Mystery Guru Crap"!

Thanks Mate,That helps join the Dots a lot more,Vely Interesting.I wonder which Speedway Guy was the 1st to Spark this in their Noodle?

Hello Fellow Fordys,Hope you're all going well and getting "Back To Normal" I'm Curious about the Forged Factory ConRods that appear to exist only on the 200 cu X-flow and pre-crossflow I think.Are they Better than the others? Are they worth useing in other performance applications? I look forward to reading your Replys. On another Note years ago (decade) I was surfing the net on Ford Performance sites for the 250 X-Flow and there was a Bloke who seemed to be a X-Flow Black-Art Guru Wizard who for $1500.00 each a Pop would exchange a Carby Inlet Manifold or a Cast Exhaust Manifold that would in return give so-called remarkable HP Performance increases.Everything looked the Same on the outside,no visible mods etc yet he was $Chargeing $1500.00 a Pop for each just exchange over.I've got it recorded somewhere on a Usb stick or a old PC.Does anyone have any knowledge of this bloke and what he did?I suspect he either Bored out the Inner workings a bit or soaked the insides with strong acid.Anyway Have a Good Great and Happy and Safe Weekend.And Watch out for "The Empty Headed Steering Wheel Attendants" ie TEHSWA.Best Regards Searley

Hello Mr. hendrixhc, How did you go with Mr. Total Towing? Did he let you have the Longreach for a Carton of Beer?

And its in a Street called Hill St. Port Elliot which is off a Waterport Rd. So comeing from Goolwa going to Pt.Elliot before you get into Pt.Elliot there's a Turn right into Waterport Rd then a bout 3 kms and turn left into Hill St.Hill St is the Main Industrial Area of Pt.Elliot and the Scrap yard 3/4 way down on the Left.I have a Funny feeling about the stuff in this place.Why has this Guy got all this stuff just Rusting away.We can all become "Hector The Collectors" But? ps there is another Hill St. in Victor Harbor its a one-way St next to Woolworths so

Oh Yeah forgot to add that the mob 0408824939 that was on the sign is also the same number advertized for Total Towing in the Yellow Pages so it must be him.That other next door chap said he sometimes turns up @ the site on weekends.

Hello Mr. hendrixhc,I found that White Ford Longreach Ute.Its in a Type of scrap cars and cranes & industrial & agriculture machinery type of cemetry.The wheels are still on it.There was a sign @ the end of the fence with 'total towing' mob 0408824939 written on a piece of plywood with white finger paint mob number written twice with total towing.The chap next door who runs Pt.Elliot Mechanical (aka the old Pt.Elliot Wreckers) said there's a Chap who comes in now and then and thinks he might have a car yard sales somewhere in Adelaide(the big smoke),He himself was showing interest in the cranes he's got there coz they still work.He said he thinks the Longreach was the owners personal @ one time.I looked up Total Towing Adelaide and found it in the Yellow pages @ 11 York St.Wingfield.So anyway I have'nt Phoned him and thats all I could find out.Hope this Helps.If you need a hand with getting stuff off I would help out.I have tools and a gas propane hose and torch for heat and jack stands. My trolley jacks are only smaller car types not big truck types.I would'nt mind a Squiz @ it either.Maybe its got a Nice dash mat or a better bench seat than mine,I could use some decent headlights etc. Its been there for least 10 years maybe 15.Ok my mob is 0487831133 but not after 4:00 pm Thanks Searley

Ok I'll Go "Seek and You Will Find"!