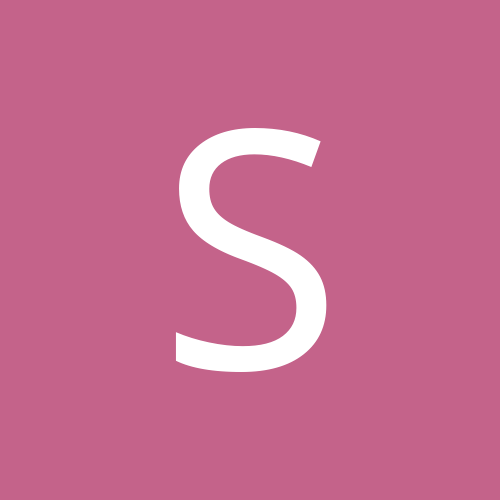 Content Count

41

Joined

Last visited
Hello All,Well I've Already Installed It & Torqued It Up So I'll Have To Keep A Close Eye On Things. What ESPSIX Makes Sense But Its Baffleing Why The Manufacturer Would Have Matching Port Holes From Block To Head But The Gasket Kit Only Half As Much.Yes Sirree Always Use New Bolts And Use The Old Ones For Homemade Mousetraps & Whatnot ARP Studs & Nuts Would Be The Choice But They're Pretty $Hefty For Someone On Newstart. Anyway Thanks Gentlemen I'll Keep You All Posted On What Happens!

Hi Mr. 351XD_Fairmont. I Just Think Its Strange That All The Waterport Holes In The Head Match Up To The Same Waterport Holes In The Block.I Don't Want The Head To Be Hot On One Side And Cooler On The Other. I'm Pretty New To Changeing Head Gaskets So I'm Not Trying To Re-Invent The Wheel.But Everything Being Made In China I Think Its Maybe A Cheap Version Oversight When All The Holes Are;nt There. The More I Hear & Read About Head Gaskets It Sounds Like MLS Is The Only Way To Go But They Have To Be Torqued Down More I Think. Anyway I Cut The Other Holes Out With A Clean Punch And Made Sure There's No Ridges Sticking Up. See What Happens. My Style Of Writeing Goes Back To When I Had A Important Serious Job That Payed Well And The Companies Appreciated That Style Of Writeing In The Paperwork Reports Thats All Now Its A Habit I Should Get Out Of. Thanks For The Reply Its Always Beneficial To Share Knowlrdge & Experience. You Know The Old Saying "The More You Learn The More You Realize What You Dont Know! Best Regards Searley.

Hello Everyone.Twice I've Changed Headgaskets And Each Time I've Purchased The Kits One Chinese The Other "DURAPRO" I Noticed That The Gaskets Had The The Larger Cut-Outs For The Waterports Between The Head & Block But There Was'nt Any For Lots Of Smaller Waterports For Around The Cylinders And Some Smaller Circular Holes Were'nt There ie The Gasket Had No Holes For Them And Had I Fitted It Like That Those Waterports Would Have Been Sealed Off So I Would Imagine That The Head Would'nt Have Recieved Proper Even Cooling Maybe Resulting In Later Head Issues. I Had To Use Clean Circular Punches To Cut Out Clean Holes.It Does'nt Say Anything In Any Books/Mags Or Did The Bloke From The Engineering Shop Who Sold It To Me ay Anything.This Refers To Not A Multi-Layered Steel Gasket But The Standard Type. Can Anybody Enlighten Me The Humble Backyard Spanner Monkey Please,Thank You Searley.

He Searley, once again thanks for the vacuum line diagrams.

Can i trouble you for the vacuum line, heater hose set up in the engine bay as well. I had to undo all of them to remove the Hvac. While i was there i replaced the heater hoses and heater tap from the core to the engine.

Hi Valvebouncer,Hmmm! e-bay becomes Evil-Bay again.I'll be buying Gaket & Bolts from Repco or BursonS Man so I can visually check.Thanks for that one can Never be Toooo Smart!

Hello Mr. Valvebouncer, I've had the Head Tested-All Good & Shaved.Now I've seen on e-bay Permaseal Head Gaskets of Varying $Prices,Some as low as say $90..0 up to $383.00 for a AU Head Gasket.Are there some gaskets made in China with the Permaseal name or is the Genuine Aussie one the Most Expensive? Also I Would like to go using Proper High-Tensile Head Studs,Washers & Nuts But some of these are Pretty Wocking High Dollar Like Up to $50.00 a Stud w/- washer & nut.I don't know how much the Permaseal Bolts are but I suppose they'll have to do.I'll speak to my Local Repco man today.Would Grade 8 Studs be up to it do you think? Anyway,Thanks for any info Gentlemen and Enjoy Your Day!Searley!

Thank You Gentlemen,You Saved Me A Lot Of Those Horrible Mechanical Headaches And Heartaches And Also From Banging My Head Against The Wall(Which I've Never Done) And Then From Becoming Alcoholic! I've Got To Ge t Advice From The Pros Before I Put My Head Into The Lions Mouth!

Hello Thom,Ok So I Can Use The AU Head With Cam & Rocker Gear But Keep Evrything Else XH,Sounds Easier.I've Just Had Bad Luck With Single Coil Packs Over The Years And Thought That The Multi-Coil Might Be A Solution.As It Is I've Relocated The Single Coils Of My Fords To An Accessible Position For Easy Testing & Replacement Than The Traditional "Bolt It To The Side Of The Motor With All The Vibration & Heat So It Gives Up The Ghost Quicker And In A Pretty Difficult Position To Get To.I'd Like To Keep This XH Motor As Its Done One Only 125,000 Kms And Every 5,000 Kms The Wealthy Station Ownwer $Spent $3000.00 Replaceing Everything That Could Be Changed Not Just A Cheap Service.Anyhow I Come You Know All Of This Stuff?Did You Work In A Shonky Motor Replacement/Fitting Sort Of Wrecking Yard?I'm Fascinated How You Guys Know So Much!Even The Car Books Say Little Useful Info,Mucho Apprecio,Amigos!

Hello Mr.Bear351,Yes I'm starting to lean that way.Don't want a Massive Pain Ordeal Mixing & Matching Parts & Bolts & Nuts That First Should/Might Go Together But They Never Will.I Never Thought Of That Coz I Just Assume That Most Of Those Things Would Be Exactly The Same To Make It $Cheaper & Easier For FORD Themselves,But As You Get More Experience With Anything You Have To Throw A Lot Out The Window And Start Again,You Like Playing Monoploy,"Go Back To Jail-Do Not Pass Go!" Thanks For Saveing Me Getting A Brain Tumour!,Searley.

Hello Mr.Polson,Searley here again.Before I take my El 1999 XH Ford Head to a shop to get Crack/Pressure Tested & Shaved There's a Guy that has an AU Motor 200,000Kms with a Jim Mock Head Kit Dev3,meaning Double valve springs & Hi-Lift Cam,Variable valve timeing.Can this AU Head be Fitted Ok to my existing enginge?If so do I use my existing fuel injection system or keep with the already attached System.I can see from the photos it has different type of manifold? What about Fords Multi-Coil Ignition system.Can that be adapted? Anyway Send me some of your Wisdom & Knowledge.Much Appreciated,Searley.

deankdx

reacted to a post in a topic:

1999 XH Ute 125,000kms Blown Head Gasket

Hi deankdx,Thanks For Your Time And Advice,@ Least I'm On The Right Track Now,Best Regards Searley.

Greetings Mr.ValveBouncer,Thanks For The Experienced Knowledge.If The Block Has To Be Machined I Assume That The Motor Has To Come Out.Funny Thing I Took The Head To Be Tested And Shaved To Places That Have The Equipment And Used To Do Them But They Don't Do That Work Anymore Because It's Not As $Profitable. When I Took Off The Rocker Cover All The Heads Were On The Bolt But The Last 2 Bolts At The Rear Of Motor Were Incredibly Tight/Hard To Undo.Anyway I'll Take The Head To A Proper A Head Place Get It Tested & Shaved And The Block As Well,Permaseal AU Gasket,Permaseal Head Bolts & Hylomar,etc.Once Again I Appreciate Your Input.It's Nice To Have Success When Fixing Stuff.Best Regards Searley.

Hi Mr.Polson,Thank You For Clarifying The Answer Picture,Why Do You Say The X-Flow Would'nt Be Legal Due To Emissions?I'd Still Use A Catalytic Converter. Still It Would Have To Be Legal Due To Insurance Reasons.If I Had A Prang With A $Hi-Dollar Car The Insurance Companies Will Do Anything To Get Out Of Paying!Anyway Thanks.

Hello Fellow Ford Men & Women.My XH Longreach Starting Blowing Pure Snow White Smoke Like A Nightclub Fog Machine While Playing Deep Purples "Smoke On The Water "Dureing The Victor Harbor Rock & Roll Festival.Lucky The Cops Did'nt See Me.It Was'nt Hot Or Overheating Or Working Hard.I Bought a Chinese Made Head Gasket That Some Of The Holes Were Not Even On The Gasket Compared To The Old Original Ford Gasket.I Heard Different Stories Of :Don't Use Any Sealant"To Use Just A Little Bit Around The Water Port Holes.Anyway It Did'nt Work.Some Very Knowledgeable People Said That These Type Of Ford Motors Are Reknown For Having Head Gasket Problems Even If The Don't Overheat Or Low Mileage. Is There A Better Type Of SOHC Motor That's Reliable?Is It Legal To Put A DOHC Barra Motor In That 1999 Year In South Oz.I'm Even Thinking Of Putting In A 200 Cu/In Cast Iron Head Crossflow And Adapt The Fuel Injection Manifold Just To Have A Reliable Car.Can Anybody Help Me.Thank You For Your Time.