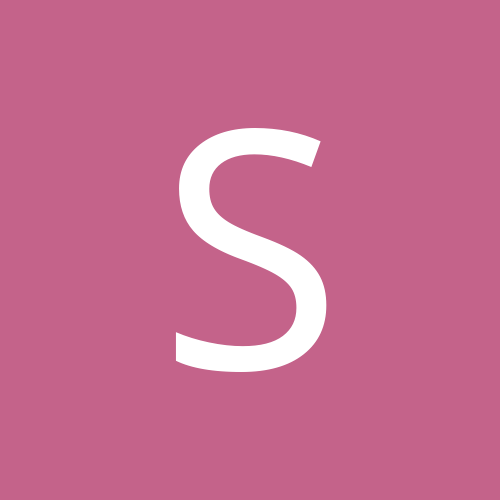 Content Count

94

Joined

Last visited
Hello Mr. hendrixhc, How did you go with Mr. Total Towing? Did he let you have the Longreach for a Carton of Beer?

And its in a Street called Hill St. Port Elliot which is off a Waterport Rd. So comeing from Goolwa going to Pt.Elliot before you get into Pt.Elliot there's a Turn right into Waterport Rd then a bout 3 kms and turn left into Hill St.Hill St is the Main Industrial Area of Pt.Elliot and the Scrap yard 3/4 way down on the Left.I have a Funny feeling about the stuff in this place.Why has this Guy got all this stuff just Rusting away.We can all become "Hector The Collectors" But? ps there is another Hill St. in Victor Harbor its a one-way St next to Woolworths so

Oh Yeah forgot to add that the mob 0408824939 that was on the sign is also the same number advertized for Total Towing in the Yellow Pages so it must be him.That other next door chap said he sometimes turns up @ the site on weekends.

Hello Mr. hendrixhc,I found that White Ford Longreach Ute.Its in a Type of scrap cars and cranes & industrial & agriculture machinery type of cemetry.The wheels are still on it.There was a sign @ the end of the fence with 'total towing' mob 0408824939 written on a piece of plywood with white finger paint mob number written twice with total towing.The chap next door who runs Pt.Elliot Mechanical (aka the old Pt.Elliot Wreckers) said there's a Chap who comes in now and then and thinks he might have a car yard sales somewhere in Adelaide(the big smoke),He himself was showing interest in the cranes he's got there coz they still work.He said he thinks the Longreach was the owners personal @ one time.I looked up Total Towing Adelaide and found it in the Yellow pages @ 11 York St.Wingfield.So anyway I have'nt Phoned him and thats all I could find out.Hope this Helps.If you need a hand with getting stuff off I would help out.I have tools and a gas propane hose and torch for heat and jack stands. My trolley jacks are only smaller car types not big truck types.I would'nt mind a Squiz @ it either.Maybe its got a Nice dash mat or a better bench seat than mine,I could use some decent headlights etc. Its been there for least 10 years maybe 15.Ok my mob is 0487831133 but not after 4:00 pm Thanks Searley

Ok I'll Go "Seek and You Will Find"!

Ok Mate I'll go and Enquire for you.Do you just want the Diff or the whole car or diff and other parts? It might be interesting!

Nah Sorry No Sale But I know where there is another Longreach been sitting in a Scrap yard @ @Port Elliot for years.I'm sure it would have to have an LSD Coz its a Longreach is that right? Anyway I can go and Ask the wrecking yard next door or the Chap that runs the Caravan & Boat storage place.Its been sitting there for Donkeys and when I needed a Left Hand Front Side Guard I was directed there and it too had a missing L.H.S Guard Gone,It sits amongst old earthmoveing and agricultural Equipment.I know a bloke in Goolwa who has a small towtruck with a Hi-Ab Crane that only charges $50.00 to pu & tow a car from Goolwa to Victor Harbor.

Hello Fantastic "First On Race' Day Lovers,Searley here and am Pleased to report that the XH Fired up like a Good Old Friend ringing on your doorbell.I did what SPArKy_Dave said like pulled out the injector rail with injectors,spark plugs out so it turned over easy and all injectors Squirted a whole better than some other time.I dis-connected all wires from the LPG Bowl put injectors back in tightened the works and turned the Key and like 1st Pop away she went.I tested it 4 times So I'm still mysteriously baffled.I did however leave the ignition on Acc for about 2 hours so to help the Smartlok reprogram itself just in case it would help,Still don't know But I nearly Gave Up and was Goanna call it Quits!So now I can drive and move it .My brother in law whose got a car yard was saying he knows a Ford Wrecking yard that would give me a $100.00 And my sister was goanna put in an Extra $100 if I did.A Big Thank-You for all the Help and Support No More "Fxi Or Repair Daily" from here.

Cheers Mate Moveing Forward Not Sideways!

The gas tank is 3/4 full and everything is is pretty good order but it does'nt wanna go on Gas.Anyway I've been reading about cleaning and repairing fuel injectors.I'll take off the inlet manifold tomorrow and see what happens,Do an injector clean or buy new ones.At least I'm moveing forward.Talk about learning about cars but thats a good thing!

I tried starting it on GAS the otherday but No-o.When this problem first occurred I did undo the inlet manifold and tried cranking but from memory I did'nt see any fuel squirting out.Should it be dramatically noticeable? It sort of looked like it was trying to dribble out.How do fix that soak them in a solvent and blow them with compressed air? Or $Buy new ones.

Anyway there was a Funny story today I should tell.Last night while reading the Ford Owners manual about the Radio code and Smartlok I see a 4 digit code the previous owner has written in.Bewdy I don't have to phone a Ford Dealer and ask for it.Some non expert told me it was the last 4 numbers of the VIN number.Anyway I turned on to Acc,the radio display went to "Err" I waited 1/2 Hour and it said "Code" I punched in the 4 numbers and straight away I heard the quite noticeable Whirring & Clicking noise comeing from the ECU Unit while the radio display was doing a circular dance round and around.I waited for 15 mins thinking that "Bewdy" the ECU is Re-Programming and Gearing Up.It still did'nt start.It was still Clicking & Whirling I tapped the ECU Nothing So I sat in the passenger seat and listen and felt it.It was'nt comeing from the ECU But the LHS loudspeaker the radio was trying to find a channel withe ariel down.Lucky I was in a Good mood and did'nt have a hammer and bash the ECU.!

HiSPArKy_Dave,Well I've got some sort of good News.I pulled out the plugs and plugged them back into their boots to rest on the rocker box.pulled out some injector plugs and fitted some wires into - & +.I had the ignition already on and when I connected the Test light wires I heard some solenoids clicking from the rear of the inlet manifold but loud clicks then it stopped.Ok Open the gland fitting on the fuel rail inlet,Crank her over,Every Plug Sparking and the Test light showed Red Flashing pulses on every injector and with Fuel comeing out like a small fire hose! So does that mean the injectore are Gummed up? Like as I said the last time it started and was going it ran ok and then it started smokeing real bad until I turned it off.The fuel level was low and could have been 2 years old. My mechanic mate said unleaded fuel can go off and bad.Anyway where do I go from here?Thanks Everybody,Feels Great to be Moveing ahead.

Yes Your Dead Right SPArKy_Dave,What you just said nailed it I'm wandering around in Fords No-Go La-La Land! Gettin beaten down and frustrated.But If I follow that path you just said @ least we can verify something and then find the next step.I went out to buy a globe that looked like the one in the link someone sent me and the LED globe looked the same But was a 240 volts,That can't be right.Anyway I got plenty of Test Lights.I mean it used to start easy and run real good.It can crank like no-tomorrow.I'll do what you said Tomorrow and Write things down.Thank-you Sir!

Hello Fordys,I had no success today.I opened up the Gas valve from the tank(3/4 full) and from the Gas Bowl/mixer unit in front of the brake booster I opened up a screw valve open,I poured 4 hot jugs of boiling water over that Gas Bowl slowly,it turned over but not a sound of fireing and after about 6 attempts it would hesitate or struggle to turn over.When I flick the flip button to change from petrol to Gas the Green dot lights turn on and show its about 3/4 full.I tried it on petrol again and joined these 2 wires that were on a solenoid looking thing on the Gas Bowl mixer an sprayed some petrol in the intake but no success there.I read about the Smartlok System and went thru the procedures but nothing there either.I noticed on the Radio display it says "ERrr" which must mean Error.Then after leaveing it on for 1/2 hour that displays "CODE". Now what do people do if if they take out the old cassette tape and instal a CD player or better? I suppose if you pulled the whole radio system out the Smartlok is still in those other Boxes.I'm not concerned about car security so much as getting the thing going!I've ot a box of regulators I got from U-Pull-It,I might try some from the RTV .My mechanic mate seemed reluctant to bring his potable scanner around saying we should'nt need it. If I ot a mobile mechanic with scanner would that be a sure Bet?