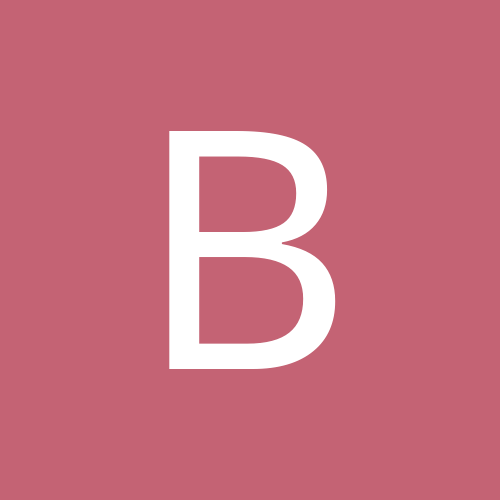 Content Count

14

Joined

Last visited
About blunny
Rank

Newbie


Birthday

05/16/1968
Profile Information
Gender
Location
Interests

Old Fords I ncluding Escorts and Falcons, dirtbikes..

My family.

My business! Yes you should love what you do.
deankdx

reacted to a post in a topic:

Front spindle / knuckles

This one; I was more referring to the IPRA part. This one is a beast. I've seen it in the flesh. Wouldnt pass IPRA regs unfortunately.

Yep the fastest car in IPRA is this beast;Ray Hislop Falcon

Thanks mate. Were you the bloke building the XF IPRA car?

Thread dig, sorry guys. Anyone know if the XG spindles run biggerwheel bearings? Read that somewhere....

bear351c

reacted to a post in a topic:

347 efi build

blunny replied to GRIFF's topic in Windsor

Interesting post. The Hyslop BF that runs in IPRA uses a standard windsor block of some sort as I'm pretty sure the IPRA guys have to use a factory not motorsport block. He's making big HP so I wonder how he doesnt "explode" blocks? Link to the article here; https://autoaction.com.au/2017/05/15/skin-ray-hislops-improved-production-falcon

blunny replied to Mixalis's topic in Crossflow

It sounds so nice! Tough. DO the N/A OHC engines sound this good when theyre breathed on? Any details on that motor?

THAT...... is gorgeous. Sent from my SM-P550 using Tapatalk

blunny

reacted to a post in a topic:

Wheel Selection!

blunny

reacted to a post in a topic:

Workshop recommendations

blunny replied to blunny's topic in VIC Chat

That's sounding like my kind of man. A workshop with race experience is a great start. I'm looking at a car on Tuesday so will head over to Bayswater in a few weeks for a chat.

I called this guy. I didnt go & look at it as Im after something thats already part of the way down the modified pathway. http://www.gumtree.com.au/s-view-details.html?adId=1090373354

Cheers guys. Ive been lurking for years on here or xfalcon so it will be good to finally contribute something.

Thanks, unfortunately the owner has changed his mind and its not for sale anymore.

Gday Ive been lurking around looking for info on how to build up a circuit based XD,E or F. I currently dont have a car but finally life is falling into place (kids, wifes studies, small business...blah blah) & i can get into an old 'coon. If anybody knows of a nice x series with an ohc manual conversion shoot me a message. (No turbos sorry!). Cheers Blunny

Gday all, Ive been lurking around looking for info to build up a circuit based xe/f. Im looking for a mechanical workshop, prefer Melb east side to look after me with upgrades including a 4.0 ohc / manual conversion. I would prefer someone that is experienced in doing these conversion. I look forward to it! Cheers

I like the attention to detail, well done. It seems that the best way to do the conversion from x-flow to OHC would be to just buy a complete XG manual, sit the 2 vehicles side by side & then convert away. Scratch that, Im almost thinking it would be easier (maybe even cheaper) to convert an XG to look like an XE/D rather than doing the engine and ancillaries. That way I would get the better AC, power steer, better dash and more modern NVH treatments underneath (not that XG's were that great from memory!). ANyone done this? I am looking forward to seeing what the new colour looks like as I enjoy seeing the old girls looking original. As a buyer I would choose a well modified car with standard looking paint over custom / modern paint any day but I suppose its yours! Keep the updates coming.