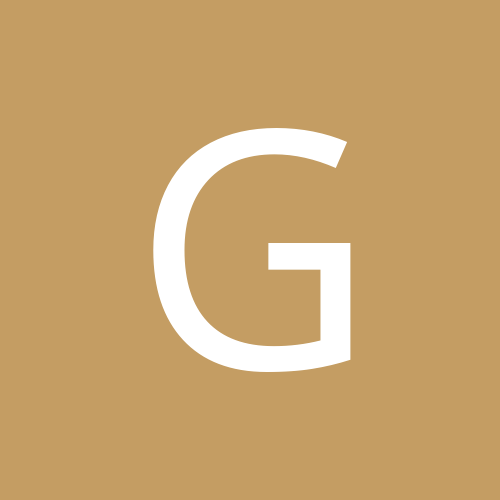 Content Count

15

Joined

Last visited
Recent Profile Visitors
The recent visitors block is disabled and is not being shown to other users.
Cheers for the input. I've gone for a mix of nolathane and WASP and will keep original control arms. I will most likely get them sandblasted but not sure whether to powder coat or paint? Whats the best coating for this application?

Am I better off cleaning up my existing upper and lower control arms and replacing the ball joints and bushes with trupro and/or superpro parts (see link) or can I be lazy and get the most likely chinamade upper and lower arms from rarespares that already have ball joints and bushes installed? https://www.superspares.com.au/front-superpro-suspension-rebuild-kit-for-ford-fal~10142674

Yep I think I'll go with the vintage air at least I know what quality I'm getting. The compressor that comes with is a Sanden 508, eventually will make up some brackets to sit where the power steering pump sits (I do not love how high the compressor sits in the stock position). PS pump will be electric. The dream would be if you could modify the electric vintage air control panel and have the original control as a type of "cover" over. So you have electric control while still looking stock. An expensive experiment and I dont think I have the skill or patience for that

G'day, I regretfully ditched the factory aircon unit 15yrs ago from a ZG. 15 years later I want aircon on a ZG that did not have from factory What do you think is the better option? Get a vintage air universal kit and modify/fit the new electric control panel where the factory controls once sat? Try and find a factory evaporator unit, modify to suit R-134 and buy new compressor, condensor, receiver etc? I have no idea how hard they are and my eyes water when looking on gumtree for clapped out units.

Sounds like a reasonable plan. Think I have a fair idea of what needs to be done now. I'll stop pestering everyone now until I'm home and get some pics up after paint

Nice setup, but...... how deep are your pockets.?? A good setup front and rear, with sway bars and Koni or Billsteins will give you miles of smiles. Get the leaf springs reset, lower the front, with some good rotors and pads. Thanks for the input! I'm going to have to tone it down a bit, way too easy to get carried away. I was thinking of the rod shop coil over kit (vikings and wishbones) as its an easy job for me to do myself and save me doing the ball joints and a few of the bushings etc. Being adjustable I should be able to get a nice ride height without changing spring rate. Is this correct? In terms of brakes, are the wilwood kits that are available a worthwhile upgrade or are new rotors and pads sufficient? Paint and panel will be fine for years, if finished right, give you a year or two for the clear coat to set hard. LMAO. Leaving it in primer (which is porous) will get you some nice surface rust, Sort of Champagne Gold colour........Oh wait.......sorry. Haha in my defence I pulled off the vinyl roof to check the condition with the intention of getting the car painted, I didn't expect to meet my missus and pack up shop for scandinavia. It definitely has a nice champagne/surface rust patina to it, Oh well I'll just have to wait patiently and save my pennies for paint next time I'm home. Once the body and paint are sorted I can do all the rest bit bu bit..time and budget permitting. Thanks for feedback and advice

Outback Jack

reacted to a post in a topic:

Ignition control location

2redrovers

reacted to a post in a topic:

Horn relocation

Where is a common location to hide the ignition control box? Will have boot mounted battery. Should the ignition control (MSD 6AL) be close to the distributor (MSD ford billet) or is this not a concern? Cheers for the help!

Sorry if this has been covered before... Can the horn be relocated from engine bay to be out of sight (wheel arch, etc)? Are there any regulations dictating this?

Cheers mate. I tell a lie the olds are in Geraldton and that's where the car will end up. 4.5 hours. once I'm back I'll be able to have a look and see what's what. First priority is to get on the road so I can at least get some enjoyment from it, then take it from there. Even that feels like a major undertaking at this point so I'm definitely grateful for advice.

My plan when I can eventually get back into Aus. I'm tentatively planning for July next year but who knows. WA has pretty draconian laws when it comes to the Rona. I want a fairlane that looks good and is a fun weekend cruiser. I will pull out motor and take to local mech for appraisal. Change oil and filter, pull the plugs and lube cylinders and prime the oil. Check if oil is coming out of rockers etc. Just to get an idea of engine health without spending too much. What else should I get done, given the engine has been in a crash and has sat for 13 years? I have had a guy I trust have a brief look at the body and give me an idea of cost. I'm looking at 20 to get painted . I will strip everthing and get this done when I can (aiming for July and corona to bugger off). Again Im not sure because realistically, it will take me another 2-3 years once I actually have an income and time wise, Ill be so deep in reading/working that its a pipedream to think Ill be able to get much done myself. I'm not even sure when and if Ill move home. Would you recommend getting the body and paint sorted in July for it to sit again in a garage for 2-3yrs minimum? I have been giving serious though on a colour called Champagne Quartz by BMW, saw it on an M3 years ago and it looked good. With black/alloy rims it could look nice. Or is it heresy to let a german near an aussie fairlane? Fuel wise. With a holley 830cfm annular (4150) and edlebrock aircleaner it fouled the bonnet. If I go this route I need to measure, maybe a drop base cleaner would do the trick. But I am not sure, have been playing with the idea of injection. Not sure If I'll gain any clearance this way. Once I know more about the motor I can figure out how much cfm and if carby or EFI is the way forward. Interior wise, pretty sorted. Just need to do the floor shift conversion. Need to find a steering wheel but that is expensive and bloody hard to get a hold of. The aftermarket wheel can stay for now. I would love to have a racepak dash on the centre console instead of gauges, but this is costly and is it necessary for a street car. Looks cool as f** though. I need a dash fascia as I cut mine to fit in autometer gauges. The intro's billets will go if I can get anything for them. I would love to go as big as 295 15" Aumastars or similiar on the back. A low fairlane with the fattest rubber (without tubbing) I think will look good, but again is this a fad, is this silly for a sunday car? Weld racing might have gone bust by the time Im in a position to purchase. Motorwise, I will know more after appraisal and having a good look myself. But am thinking keep as is and get a reliable tune for a street cruiser. Im guessing its good for 400hp maybe? I would like to have the power at low to mid range rpm. But again I'll know more once I can get hands on and get someone to look at it. Exhaust; car had ceramic headers /to my knwledge) that I had to oxy out of the wreck. 2 1/2" h-pipe and magnaflows. I'm thinking pacemakers if they fit and the same again, 3" is perhaps overkill? Will I need to fit a granny exhaust first to get it rego'd? Suspension: would like to have coil-overs on the front (either mcdonalds or rod shop kit) and dreaming of mcdonalds 4 link at the back, installed on inside of rails to give a bit more clearance. This will be long term after the car is regod and if the money is there. Is this silly for a 400hp-ish heavy fairlane street-cruiser? Low and loud is my goal, but driveable. Does not need to be slammed but a nice stance would be nice. Again, I'm a clown with a lot of ideas and no clue. Would like some input here. Electrics: the battery will go in the boot. Electric power steering pump under drivers side wheel arch, MSD 6al in boot (maybe? no idea if this should be as close as possible to the dizzy?) Will need to wire up the electric fans on the desert cooler radiator. Will need an auto electrician to wire everything up in the long run, probably need a new alternator if I'm running EPSP, fans etc? New ecu? No idea! There will be a million other things to do, but this is the rough gist of it. I'm open to ideas and inspiration. Feel like a clown posting so much but its good to start getting my head around what I need to do to get back on the road, rather than Belladonna rusting and being forgotten in a shed. Yes ZG's arent popular, yes its a bit ugly, yes I'm an asshat, and yes its probably not worth the time and effort. But I promised myself I would get it back on the road...one day.

Cheers for the help bear. A brief history of the car and my plight. When I was in my early twenties me and my mates saved up furiously with the plan to live large in South America for 3 months. Before I left however a girl caught my eye. She was old and on the heavy side but I couldn't stop thinking about her. When the chance came I got a hold of her, the dream of exotic dark south american girls and partys all but foregone. Instead I had a heavy old white girl, a 74 fairlane 500. Her body was clean as a whistle and the interior was spot on, but I fell in love with her for her heart, a 351c. While my mates were partying like hell and most likely spawning children I was enjoying my time with my ZG. I called her madonna. We went a little hard at it one night and ended up through a street light with several revolutions involved. I was lucky that night, the strong shell saved me when rolling and I rolled to the left so the passenger side took the brunt, would have been a different story if I hit something straight on in a solid ZG (photo below) I had to fork out for the electriity bill and street light etc. and had very little money left over. The wreckers called straight away that they would by the car. I nearly said yes. Probably should have and limped to south america to get on the tail end of the parties my mates where having. With very little auto knowledge I took the wreckage home and tried to salvage what I could. I scoured ebay and found a ZG in ok condition, relatively rust free (see photo below), the second one is called Belladonna. Madonna=Mono, Belladonna=Bi as in number two. Don't judge me. Like a clown I started tearing into it gung ho. I ripped off the vinyl, bloody grinded off the side rubber stripes (I still cringe at how gung ho I was). And pulled out the 302 and floged it (I regret that). I bought a set of intro billets that were all the rage, managed to get the engine bay sprayed. I had the gearbox checked by allfast torque converters and the stall checked. Motor wise I have not checked, other than putting on a new oil pan (and stripping a bolt if memory serves me right, again dont judge me). Car originally had throttle body injection with stock aircleaner which fitted under the bonnet. I flogged the tbi. I bought a holley 830cfm upon advice based on the intake, stall and heads (still unsure of what fuel delivery I will have but I will get to that). In the middle of all this I was a broke ass student studying engineering and no fucking idea of what I was doing. I still have very little idea of what Im doing, hence the reason why Im asking you guys for advice and inspiration. I met a new girl and I followed her overseas to Norway. I never moved back to Aus (Aus will always be my home). Bloody hell 12 years later, 2 kids and a volvo later here I am... Belladonna (ZG #2) has been sitting in a garage deteriorating since that. I have saved up enough for paint and am bloody unsure of what is the correct sequence to get things done. And its hard to make a plan, without getting carried away and true to yourself. I'm bloody studying again, so not much of a budget. What makes it hard is money is bloody tight, I will never get much time to do a lot myself and the car is located long long away from civilisation so I need to try and use local know how. Perth is a solid 6 hr drive without stopping. So thats my story. Sorry for the verbal diarrhea. This was to give you an idea of where I'm at. Plus I cant even get back in the bloody country at the moment. Madonna specs: ZG fairlane 500, white with chocolate interior 351c (will check the engine numbers when I can) SVO heads (I think?) Intake Victor 351 AH II Throttle body injection (cant remember the make) Power steering Aircon (bloody ugly unit sitting up high) C4 allfast TC, car came with megashifter 9" Disc brake all round

G'day, I have a ZG that I'm hoping to convert from column to floor shift auto (C4). I have the trans mound and t bar and linkage. Is there anything else I'm missing? Do I just bolt the trans mound and cut out floor pan for t bar linkage. I have a centre console which will cover everything up. I have a b&m mega shifter but think the original t will be nicer. Is there any reason I shouldn't just use the mega shifter? on the steering column side I have a blank lower honey pot steering column cover (where the previous column shift was) from gt shop will this be a direct swap over? Any ideas on how to find the top column cover (that sits directly behind the wheel)? Currently has an aftermarket wheel and boss but im on the hunt for an original wheel as well. Am I unrealistic in thinking I'll be able to get my hands on one in ok nick? Appreciate the help, all feels a bit overwhelming at the moment!