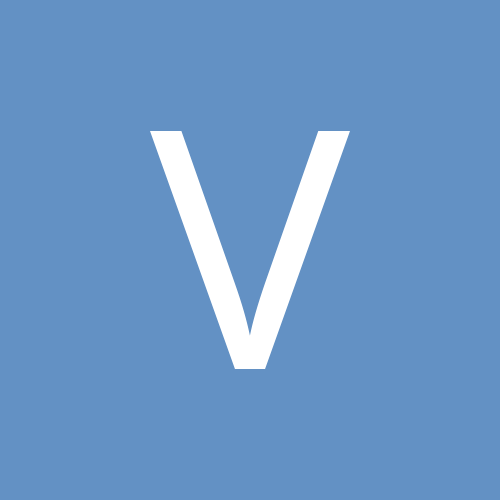 Content Count

67

Joined

Last visited
About vanJack
Rank

Member


Birthday

10/03/1959
Profile Information
Gender
Location
Interests
vanJack

reacted to a post in a topic:

Help IDing a 3speed.

Outback Jack

reacted to a post in a topic:

Fuel pump question

You're a good man Ob Jack..

bear351c

reacted to a post in a topic:

T5 to Toploader Bell

You lucky … person... what a sweet project. Wagons, or "long roofs" as the yanks call them, are my thing. Had an XT Fairmont wagon back in the day, factory white, 302 Windsor, column auto, maroon interior, bucket seats with centre dicky seat, twin system and 12 slots, the factory ones with hub caps.. so smooth and comfy, really miss that old girl.. cruise at 70mph for hours.. insert tear here.. That car I should have kept , but life .. well you know the rest.

Outback Jack

reacted to a post in a topic:

4.0 OHC - Fault finding hesitation/missing on acceleration.

vanJack replied to Outback Jack's topic in 4.0 OHC

Well done Jack, sounds like you've sorted it.. might have to look into those caps and rotors myself, assuming they're the same on xh..

Outback Jack

reacted to a post in a topic:

4.0 OHC - Fault finding hesitation/missing on acceleration.

vanJack replied to Outback Jack's topic in 4.0 OHC

It's all greek to me, sounds like Jack's on it though..

vanJack replied to Outback Jack's topic in 4.0 OHC

Hmmmmm…. very interesting, seeing as that was exactly how it played out. A/C shit itself, not sure how now, cant remember, hasn't worked since not long after I got it.. out of gas, I think.. and friggin major idle issues.. much hassling with idle circuit control no joy till ecu replaced, then sweet. Don't know what the go is with fault codes cause bro-in-law is actually old school Ford mechanic, and tragic, has all the code gear, always get van back with the little spanner gone.. although its back again now, next service I guess.. It's actually ex NSW police service, Enfield according to Owners Manual.. interesting little points of interest around it.. Can old ecu's be repaired, I fancy it went harder with the cop one in, but maybe just my imagination.. and going by what you said I should sort A/c as well.. These old girls just keep on demanding..

vanJack replied to Outback Jack's topic in 4.0 OHC

G'day Jack, I had that miss in xh van at 100 k on highway.. happened 2 or 3 times over period of time.. just a half second or so, very disconcerting. Usually the other time it happens is sitting at lights idling, total miss then runs ok , miss again 20- 30 secs later. It was real bad a while back and I read on another Ford forum about faults occurring in ecu. Pulled it out for look see, not that I know what I'm looking at, but decided to get another and jagged one on ebay. It went in when I took it to my bro-in-law for brakes overhaul and tune up. Big difference.. no more missing under cruise or load, but lately the miss at idle has returned.. annoying ain't it... ?

vanJack

reacted to a post in a topic:

Thom's 4.0l thread

Ok.. thanks for the clarification macman. Yes.. good to have it sorted. It's a totally different pedal now, just light pressure and the brakes actually work. Thought folks here would appreciate it.

Not nice feeling avoiding car in front by steering reflex.. So you just replaced like with like..?

So ….. after all the searching on-line looking for a fix for the unbelievably crap brakes that is el/xh.. and two very expensive "repairs" by a "reputable" mechanical establishment.. resulting in the same crap brakes as before.. (I had to plan ahead to be sure of enough braking distance).. I sent a mayday to my brother in law who had just set himself up in his own business in Toowoomba.. seriously my old xf van would s#!t on the xh van for braking ability, and it had totally standard brakes.. Soo... once again.. an expensive couple of visits to the car doctor.. (there was a heap of other stuff to fix as well, a new exhaust system included), and still crap.. there was a hesitation between foot on pedal and actual braking response.. and I'm like wtf.. seriously pissed off..! (I nearly rear ended a car on an off ramp when it stopped suddenly in front of me, saved by a grass verge run off area). Again sooo… I'm on the dog and bone big time pissed off whinging to my "Bro", he says "hesitation hey?" " I think I know what's wrong, bring it back to me, I think I know how to fix it'.. After all the money my misses was NOT sharing my passion for fixing the van AGAIN.. but I thought maybe he's onto something.. so I took it back to him.. Weeeell…. what a difference.. ladies and gentlemen.. we have brakes!!!!! Good brakes, that work.. FINALLY!! And what did he change ? THE BOOSTER.. as per the photo.. It's a AU series 3, 9 inch dual diaphragm METAL, not s#!t plastic.. booster. That's right folks, all that effort to fix xh brakes and the real go to fix area is the crap flexing under pressure 8 inch plastic booster. Why o why Ford..? No prizes for guessing why they changed back to a decent sized metal job, but it took them till series 3 AU to do it. (I think.. series 1 and 2 were plastic 8 inch weren't they?) Anyway, apparently the fire wall is the same or similar enough up to that seam for the series 3 booster to bolt on, but the seam itself requires a little surgery as per the pic and the install requires an Engineer Certification plate. (Forgot to take that photo). Now.. to just get rid of that damn annoying hand brake dragging noise, and fix the hand brake light and it would all be sweet.

vanJack replied to CHESTNUTXE's topic in 4.0 OHC

That manifold design is very interesting.. looks like Ford made an attempt for even cylinder distribution.. never easy on an inline 6. Wonder if anyone has flow tested these..?

vanJack replied to CHESTNUTXE's topic in Crossflow

That Stag paste was around when I was a kid.. my dad used it for plumbing jobs on the farm.. never forget the smell.. Also, I now know what lapping valves is.. never saw it done before..

Right.. ok.. yeah a lot of work..

Hey Jack.. am I missing something.. I can't find your Kookabarra thread..?

He put up pictures on the mentioned site.. I think their archives are still there.

A guy from Toowoomba, user name "wagon" on FORDSIX PERFORMANCE site did it back in 2010... cut and shut 2 bellhousings.. used an ea controller with megasquirt box... modified chassis mount for 120mm rearward position gearbox mounts.. said he improved his economy by 50 liters a tank... I called him some time back to hook up but didn't happen.. get on the site .. its there somewhere.