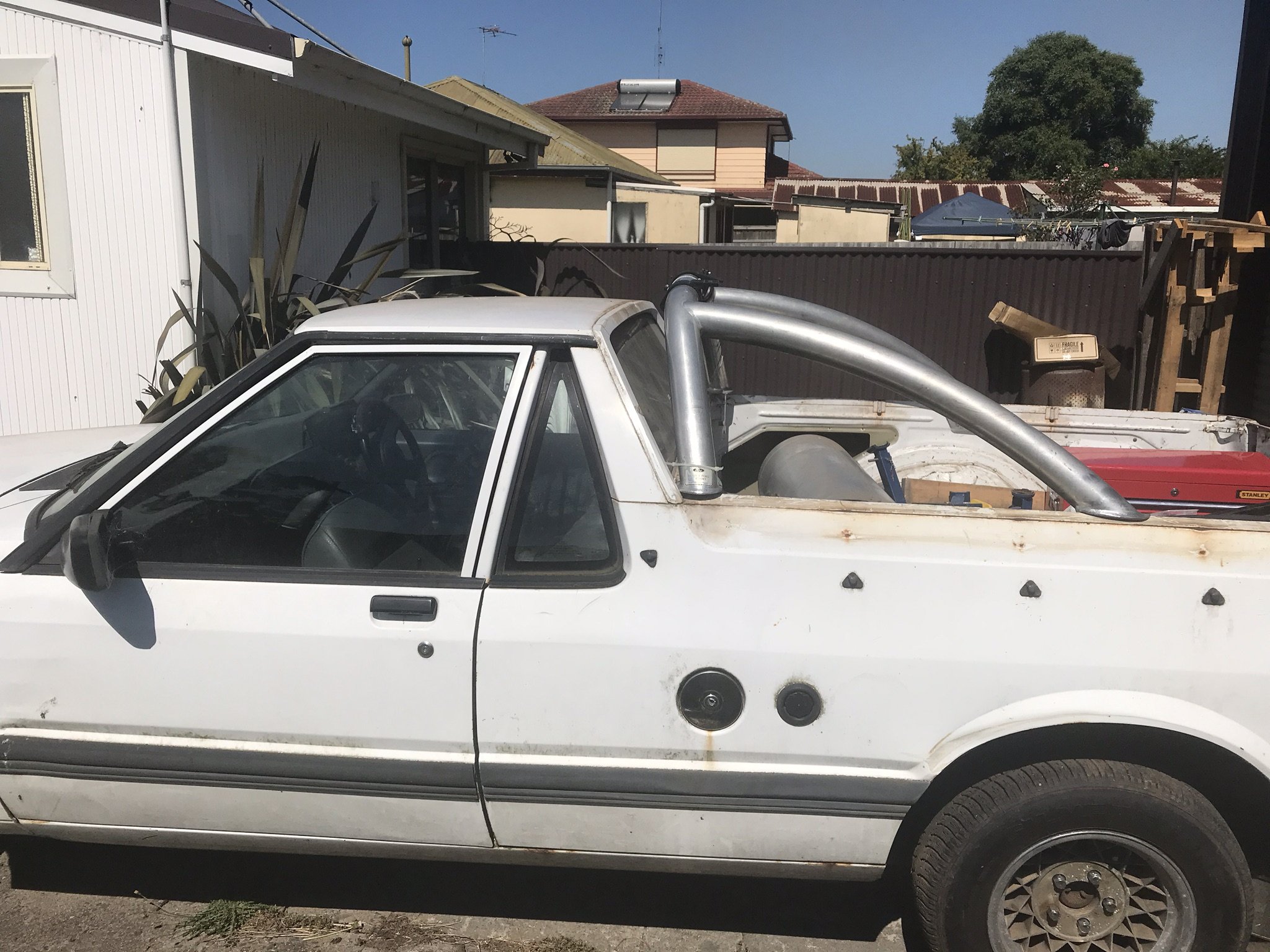 Content Count

23

Joined

Last visited
About Aussieyobbo16
Rank

Newbie


Birthday

October 2
Profile Information
Gender
Location
Interests
deankdx

reacted to a post in a topic:

Xg wipers stuffed.

Au motor had same plug and basic shape. But the shaft that connects to the linkages Is the wrong shape. I tried to swap em around but they're setup too different. Stripper the original motor down and cleaned it and out it back together again. Havnt managed to get it reinstalled yet. Sent from my iPhone using Tapatalk

Earths all good. Still nothin.

Alright all. The wipers on my xg have randomly decided to stop working. Not ideal when trying to get ready for roady. I've checked all the fuses and relays I can find but still nothin and all the wires look in good nick. Does this mean me motor is buggered. And if so is there chance I could get an au one to fit in there. Tia

Probs a bit late to the topic. But speedway cars have no bumpers and the xe/xfs I see don't look all that bad. Just see a bit more of the leaf springs. Makes me look a little longer in my opinion Sent from my iPhone using Tapatalk

Donor car was at wreckers do bars are already removed. Care about keeping the xg in tact when I put them on Sent from my iPhone using Tapatalk

Square front end and a lack of 4.0 ouch badges Sent from my iPhone using Tapatalk

The white Ute in the pic is an xf that they were fitted to with the xh trim. I'm trying to figure out how it was done.

Sent from my iPhone using Tapatalk

yeah it works well. Here's the bars Sent from my iPhone using Tapatalk

Atm I'm only on safari. But I've heard a lot about tapatalk

I'll look into that. And I could get a photo but my phone won't let me upload them. Says the files are too big

hi all. just wondering if there is any way to remove the piece of trim aroung the outside of the rear window without doing too much damage to the rest of the car. i have a set of roll bars that are bolted into an xh window trim so im wondering what the best way to install them without too much damage or modication.

Thanks for that I've already found a couple of redbacks in me airbox so I'll defs be hittin it with flyspray. Hopefully I can get all done before it try's raining today.

So I need to replace bushes and pins on the doors of my xg. I've the got repair kits for them my question is what's the best way to get them out. The whole bottom mount on the left door and the top half of the bottom mount on the right door have had a fairly dodgy weld repair done to them by a previous owner. And the bottom part of the bottom right is broken as well. The left door look to still have the original pins while the right one has had one of these kits put in it. I'll try and put some pics in the thread too

Aussieyobbo16 posted a topic in 4.0 OHC

Hi all. Finally got my xg running well on both fuels but the problem I face now is really high revs. When it starts it's ok but after about 30sec on petrol the refs get quite high and even touching the accelerator takes it higher and it doesn't come down again. Starting on gas is high revs from the get go. Im thinking it has something to do with the isc solenoid Or throttle position sensor but I'm fairly new to these engines so I can't be sure. Any input is appreciated. Tia. P.s. there is no tacko so I couldn't say exactly how high.