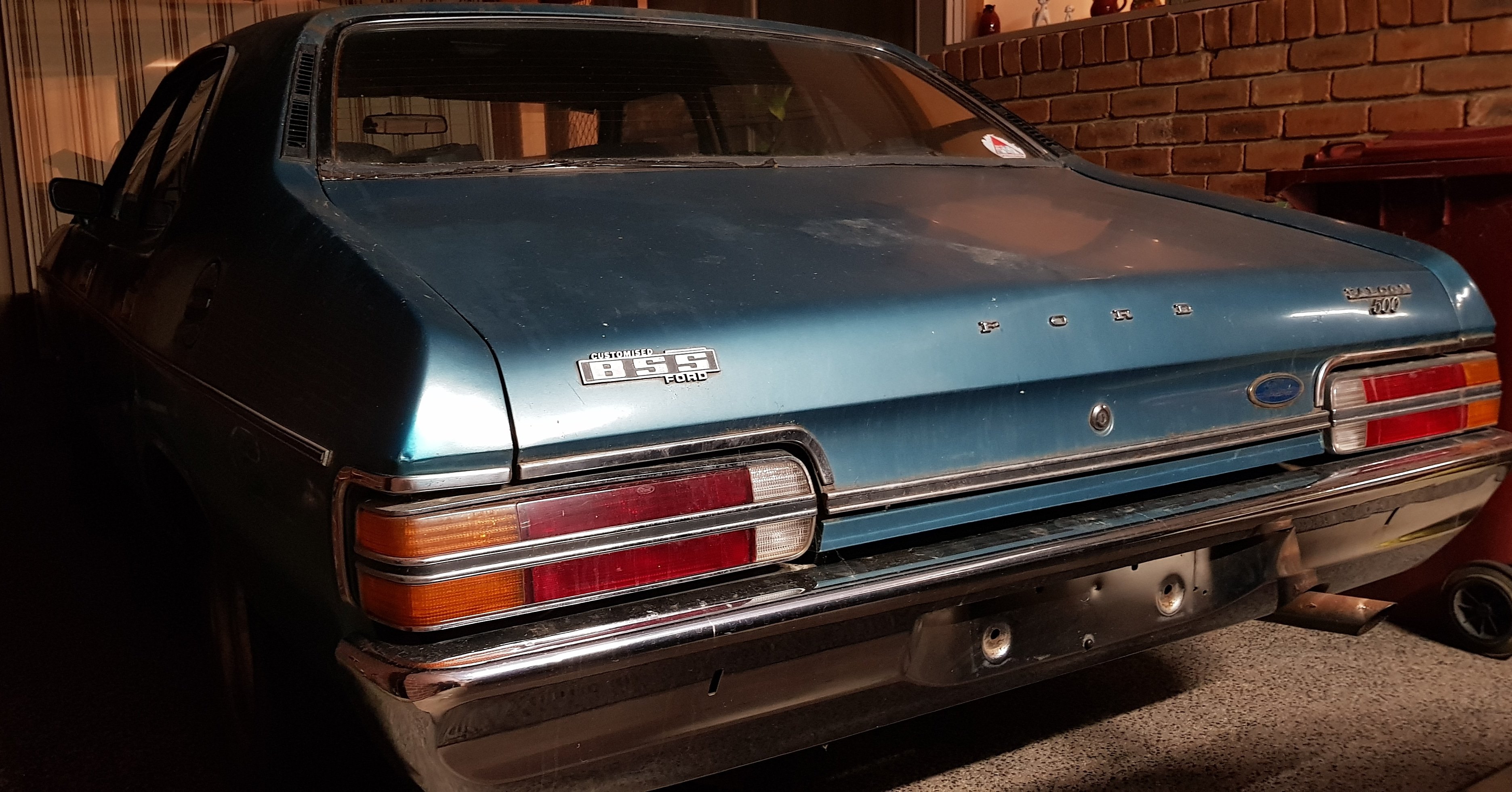 Content Count

43

Joined

Last visited
Recent Profile Visitors
The recent visitors block is disabled and is not being shown to other users.
deankdx

reacted to a post in a topic:

Inertia reel seatbelt repair?

Thank you for your help. As always, you're a life saver Dean. I'll give it a go. Still have a few more exterior mechanical tasks to complete first, but it sounds like something that I can do... Much appreciated.

Hello all. Just randomly inspecting items on my XC restoration car today and noticed that the front passenger side seatbelt reels in and out just fine, but when pulled rapidly, it doesn't lock. Can this be repaired, or will I have to go and source a replacement for it? Thanks. Andrew.

Thank you. I'll contact them. Can't hurt to ask, at least...

IVC434

reacted to a post in a topic:

Can my water pump be rebuilt?

Hello all. We're currently swapping the water pump in my 1977 XC Falcon with a 250 crossflow 6, and I was just wondering if it's possible to get the OLD water pump cleaned up and rebuilt so that I can keep it as a spare? We're replacing it with a NOS water pump as it is, but if I could keep the original one as a backup, it'll save me from hunting for one in years to come when they'll be REALLY hard to find.

Thank you. It might be good insurance, for sure...

bear351c

reacted to a post in a topic:

XC Falcon fuel pump seal kit?

One more question for you regarding the gasket please. I'm just about ready to reinstall the newly refurbished fuel pump and I'm not sure if I should use a gasket sealant for it, or is it not as critical as something like the thermostat housing or water pump for example?

IVC434

reacted to a post in a topic:

WARNING Please Read! CHEAP PARTS = DANGER

steve mcqueen

reacted to a post in a topic:

XC Falcon fuel pump seal kit?

...and this is the cleaned and rebuilt fuel pump....

I can't answer your gasket question I'm afraid, but I DID manage to find a fuel pump repair kit and the pump has been completely rebuilt and is ready to go back on the car again... I found it at a place called Auto Surplus in Croydon South, Victoria.. www.autosurplus.com.au The kit was $64 or so and everything fitted perfectly. With the new, flexible diaphragm, that pump will suck a golf ball through a garden hose now... Bear in mind though, that the pump on my XC is for the 6 cylinder engine. If you're after a V8 model, I can't guarantee they'll have one, but they're definitely worth a try... Good luck....

Slow250XC

reacted to a post in a topic:

First time since 1989...

I'll check them out. Thank you.

Hi again. We removed the leaking fuel pump from the XC today and it's going to be thoroughly cleaned and rebuilt. Can anyone please direct me to the best place to purchase a seal/rebuild kit?

Thank you so much. I've sent him a message. Hopefully they're a match. If not, I'll definitely get onto Luke. I'll follow his page right now... Greatly appreciate your help...

Hello everyone. I'm wondering if anyone can please help me with sourcing a "guide pin anti-rattle clip" for my original PBR calipers on my XC... One of them was snapped in half when I removed the calipers, so I don't know when it happened, or where the other half of the clip could possibly be. The brake shop I deal with (who are actually fantastic) said that they can't help at all, and they can't even source them aftermarket, because they aren't being made any more... I'll even consider buying an entire caliper if needed... I've seen this listing on Ebay listed for a Holden PBR caliper, but it looks very similar to the one that I need. https://www.ebay.com.au/itm/HOLDEN-HQ-Front-PBR-CAST-CALIPER-ANTI-RATTLE-SPRING-CLIP-FULL-SET-NOS-/361481033718?_trksid=p2349624.m46890.l49286 Is it possible that it might be the same part? Any advice or assistance is greatly appreciated. Thank you.

IVC434 replied to IVC434's topic in Crossflow

Well, we'll find out soon enough. Getting it sorted next. Fingers crossed we might be lucky...

Well, last Saturday was an epic day and has given me and my mate confidence and inspiration to push on harder than ever with the restoration of Granddad's old XC... After liberally lubricating each cylinder and leaving it for a week, we gently turned her over by hand. There were NO tight spots, weird sounds or unwanted friction at all and she turned beautifully... Battery was connected and carby was primed and after about 6 attempts, she briefly coughed and died... A few more attempts were made until, incredibly, the super fuel that was still in her tank (no, it HASN'T gone off at all) made it to the fuel pump and she ran long enough for me to get this very quick video. Pretty much a testament to the strength and engineering of the mighty crossflow engine...

Hello all. I'm still slowly getting through the work on my XC. I've removed the original front PBR calipers and given them a thorough clean up, but I'm thinking about getting them professionally refurbished by a brake expert instead... Thoughts please?