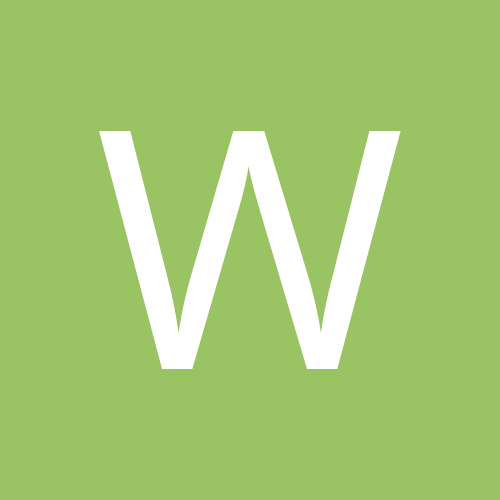 Content Count

53

Joined

Last visited
Recent Profile Visitors
The recent visitors block is disabled and is not being shown to other users.
macman

reacted to a post in a topic:

Fuel pump question

Just an update, I had to wait for the weather to clear up (no luxury garage ), I pulled the rad and then balancer/timing cover off and realigned to tdc which the mark on the pulley was about 30 mm out so outback jack was correct around 12 o'clock was good I put it all back togther with new timing cover gasket/seal and said a few hell marys and turn the key and it purred like a cat warmed it up and put it into timing mode which took a few goes (knew something was going to go wrong it was going too well ) Set it to 5deg and through some 98 fuel it it and it is like a new motor. Cheers and thank you fro everyones help

It doesn't want to run probably I think I will pull timing cover /harmonic balancer off and realign and remark the balancer as I don't think that mark is correct ? that pcv valve is no good and waiting for one to come in the mail this week

Kool thank you Lets see how that goes :) Those muppets are making life hard :)

Yeah from this http://www.fordmods.com/ef-el-ecu-catch-codes-t30186.html Mine is 2DMA - 1993 XG UTE, AUTO, No Smartlock

Yeah ecu has 2DMA Got pic but exceed my limit of uploads

Cheers for the help and pics, this is my motor I think that timing case looks like a ef/el one ?

I'm not sure what I doing wrong but does this look right ?

Outback Jack

reacted to a post in a topic:

XG Falcon ute

There is only one mark on my timing case which is a v looking plate with a line in the middle and no other markings. There is also no mark on the harmonic balancer either, well one small mark on the inside which seems to be it ??? So I'm assuming now that (timing mark plate thingy) maybe the 10 deg mark Hopefully tomorrow If the treat it as the 10 deg btdc I might be ok ??? Thanks for tfi info as I wasn't sure where to have it pointing.

Cheers mate I was doing that but the car wont start. only thing I'm not sure of is there is a metal ( V looking) plate coming of the timing cover with a line down the middle but I'm not sure if that is the 0 mark or 10 deg mark as there is nothing on it to say and maybe that's my issue as I'm lining it up with that mark ??? I did know about bridging those ports but need to be able to start it first probably :)

Yes it had a sock on it albeit dirty but was there, It started fine but it was rough as guts and the sounded like the timing was out of whack. Last owner apparently put a new dizzy in it but couldn't get it going which ended up being a fuel relay instead. So I thought I redo the dizzy and redo the timing but what a nightmare I set it like the falcon manual says and car wont start at all I need to point the rotor at nearly 9 o'clock before it will even start but very rough and smell the richness of fuel So I must be doing something wrong The way the manual has the tfi module and rotor just does not work for for some reason Oh yeah I will replace that donut looking thing I was lazy and left it on

Hey guys, has anyone got a pdf or link to Ford Falcon XG Ute & Van 1993 Repair Manual Supplement cheers or even a pic of how the dizzy is fitted.

I brought a Fuelmiser fuel pump today and fitted it. It started fine but running/idling rough as guts. I did put a new fuel filter on it a couple of weeks ago, wondering if I should get another one or just pull it off and check it first ??? I need to pull the fuel pump out again as the sender unit is reading a 1/4 more than it should ( I can't win with this ute ) But atleast it is running.

Cheers will look at them tomorrow The pump is very noisy, its been like that since I brought the ute I thought it was just like that in the falcon utes as I haven't owmed a ute (vh dodge ute) for around 20 or so years and couldn't remember if they were noisy or not

I have a 1993 xg falcon ute 4 liter I went for a cruise today as I had some stutter issues on acceleration which I tracked down to a crack in the hose of the map sensor on the manifold side. Car run beautiful until the way home, it died.... turn key and it has a weak prime sound and then the pump stops, prior to this when you start the car you can hear the pump running all the time. Do you think the fuel pump has died?

Just an update pulled water pump off as it was leaking full of silicon as a gasket and O ring for return heater pipe Not sure what people are thinking, all that time ripping off belts,fan and water pump albeit draining fluid (dirty/greasy job) and can't go down and spent $8 from repco/supercheap for a gasket/O ring But all is well it has a brand new water pump and I have a spare one if I get another falcon.