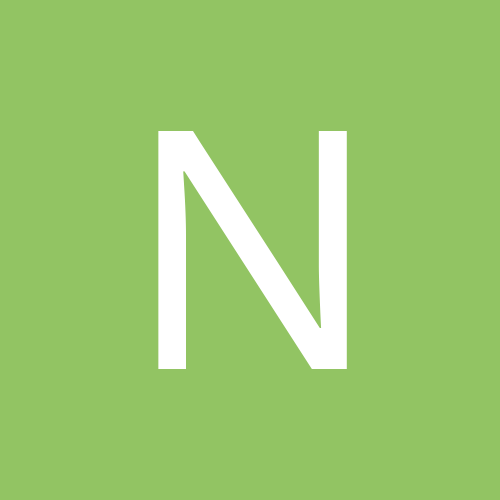 Content Count

688

Joined

Last visited

Days Won

5
About noddy
Rank

Northern Victoria Events Rep


Birthday

11/22/1989
noddy replied to Tyler06's topic in Cleveland

hey hey i just threw a 40 tho out chev rod combo flat tops zero deck height in mine with over bore be a 380 or close enough with 302 closed chamber heads 9 yes i know the comp will be right up there dosent hurt to try) have no idea on the cam in mine its a low mid range towing cam unknown specs but know reading this i may re think to something else

all i got to do is exhaust stick the auto brake peddle in bit of wiring ill tow it down with the colorado incase we kill it i got some 245 semi slicks here it be good to finally see your rig in the flesh mate im due for some fun ive beem stuck in and out of hospital for months haha ill try and get it out to work tomorrow and and least get some runs out in whoop whoop walla walla down to atleast see if it will shit itself

I may but I won't make a good time lol Just got it running been trying since I started this thread on first turn over my initail thought was way to much comp I burnt out a el starter getting it running Just open headers but I've got a mandrel bent 3" single system with a hooker aero chamber to go on it my neighbour two doors down another mechanic came down 5 minutes after getting it idling to see if I had the effy going again He walked around to the front expecting to see a lot more then a bog stock looking dirty clevo I hardly hit it with some engine black with dented stock tappet cover and stock manifold his reaction was wtf have you done to this one! He wants the belt drive on it and a drive I'll throw a vid up when I get out there in some daylight I'm going to take it to get tuned just to look at there faces when they lift the bonnet im so rough i got wiring and shit every where rusted and dented tappet covers i went all out on the 393 and the mid build on the big block i really just dont care with the ute i know i should.....

haa if it throws a leg or two on the way down just dont brown my immac seats never had the reaction time to send anything of mine down i always wanted someone to take the effy but no one voulonteered to take her huge ass down

as long as you flog it down the track for me i wont lie im a shit kent driver haha

i guess i will see when its running with the stally and 3;45's in threar im hoping it will move alright ill post the build up on the internals and bottom end once my phone is back from being fixed

so im back after being unwell and i kinda decided to convert the ute to a 8 ive slapped a 40tho out 4mab crank sbc rods and acl flat top pistons combo and zero deck height then ive gone and thrown on some ported 2v 302 close chamber heads and ported 2v manifold i only had massive hydralic rollers from previous bulids for the effy so i scabbed a low mid range towing cam of a mate (unknown specs) straight cut timing gears i had left over belt drive and a few other left over goodies when i went to alloy heads on the 393 im just giving everyone a heads up considering i cant get pistons for this set up any more and its only costing me my own time this may very well self detonate and if it does ill post pleanty of nice pics all opions and critisism is welcome as im very aware this is going to piss alot of people of

noddy replied to Tyler06's topic in Cleveland

i run something extremly close to this in my 393 chi 3v's in the effy but with 84 degs of overlap 315 inlet 315 exhaust with a c6 and 5;14's in a 2 1/2 tonne truck @ at 110 i could slap it back a gear and hit it and it lit up ( did it once shit my self never done it again since ) the effy is anything but a weekender or nothing atm since the accident its pulled down but i run vaccume pump alternator to my booster to just have brakes as the manifold vac was non exsitent at idle

noddy replied to slydog's topic in Exhaust

http://www.youtube.com/watch?feature=player_detailpage&v=G7kfZH0Xojw big block fords

This is probably the worse I've seen and it's on a mates car down here the door drops around a full inch and a half after opening it so much so his Qp is dented and squashed in so the door can open Never seen a xe like it all 4 doors have completely gone like this

The paint is mixed with iron oxide and washed down in a acid with proper prep an undercoating the only thing that rusts is the paint local paint and panel shop owner did this to his own car as something different a lot of work in it but looks amazing close up

There is a better way where the paint is the only thing that's rusts very clever local Bloke did it I'll put some pics up tomorrow

cause thats the answer you want to hear!!