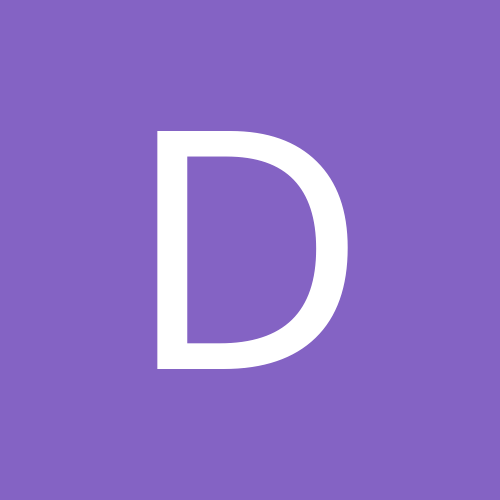 Content Count

15

Joined

Last visited
OK, so it has been ages but I finally got the filter changed and some fresh oil into it.. and it's still doing the noise. I have found a transmission treatment by nulon I might give that a try.

gerg

reacted to a post in a topic:

whistly / wheezy sound ef falcon

yep can almost 100% confirm the whistling noise is transmission related. Did a take off with my head out the window and u can definitely hear the noise from under the car. The whole "it does it more when the car is at temp" is probably because when its warm the fluid gets thinner???? It's got the heavy duty tow pack and the previous owner used it to occasionally tow a caravan (probably in eco mode too), so that's probably what wore it out in the first place. I've been driving it around in power mode, still get the whistle on the takeoff. Hopefully an oil change, filter and maybe some additives will shut it up. Lucky for me it's an early EF so it's got the dipstick. Edit: just saw this on another post: "A blocked BTR auto trans filter, can also make a whistling noise on acceleration - the transmission oil pump becomes noisy like that, as it strains to move fluid around." Thanks again guys.

Thanks for your help, I will try changing the oil. Hopefully it gets rid of the noise, as otherwise the box works perfectly. Pulls hard in power mode on freeway on ramps. Castrol TQ95 is the correct oil for this one?

That whirring noise never happens in D, only in 1. Even though it takes off in first gear in D. Even without eco mode. Here is a clip where the car is behaving itself (no weird noises). First clip taking off in D, second in 1. https://youtu.be/UeEddhjoJLQ and here is a clip taking off in D, where the car lets out a little whistle sound (the noise im trying to get rid of) (around the 5 second mark). https://youtu.be/7IDijvH4_n8

ok here is a video of the noise it does sometimes when you take off with the gearstick in 1. the camera didn't really pick it up the first time but you can definitely hear it the second time at 0:19 in the vid. Again only does it with the gearstick in 1 not D. and only sometimes. Any ideas what this is?

yeah that's definitely not the noise

ah nah it doesn't do that

hi dave i tried to get a vid of the noise but of course when i am taping it doesn't do it. What does transmission "squark" sound like? Is it literally like a bird squark / chirping sound or something else? The whistle sound only does in first and second. The other noise i mentioned earlier (the worn out one) only does it with the gear stick dragged in 1. Its like a whine but in a bad way (not the classic falcon 1st gear whine) And again, only does it sometimes. The gearbox itself seems to operate perfectly. The torque converter locks up, it shifts thru all the gears, has good kickdown and doesn't slip when driving. thanks for your help.

another update, when I put the gearstick in 1 instead of D, it will sometimes make a nasty noise when taking off, like a really worn out sound. idk what this could be but i feel its related. I will try get a vid of this. If anyone has any ideas please let me know.

Ok so I had the breaks on and slowly brought the revs up. No unusual noises other then creaking from the wheels/brakes as the car is trying to take off. But definitely no slipping

I'll give that a shot tomorrow. Seems possible as it does it more when at operating temp, so could be something to do with the transmission fluid. Although the transmission never slips while driving and shifts good. But it could be slipping ever so slightly as to make the noise but still transmit the power to the wheels

I honestly have no idea about the hand brake. The times when it does the noise might be a bit too specific for it to be a wheel bearing. I got new tyres 2018 but it still did the noise on the old ones, and the guys at the tyre shop did all the alignments etc. I'll have to give the driving on stands a go. I'm not 100% sure on this but it SEEMS to have a higher chance of doing the noise under a load. Such as taking off up hill, or while taking a corner etc..

The intake manifold gasket has been replaced as it was cracked causing a misfire, so I doubt it's that. The belt was also replaced as the mechanic who did the water pump broke the old belt in the process (doesn't rule it out though). If the belt / pulley was slipping I'd be able to hear it at idle, or when giving it revs in the driveway wouldn't I? Or would it be intermittent like what i am experiencing now? Hadn't thought of handbrake. I can get vids of the engine bay if need be. Oh and if it starts whistling and I gun the throttle it will go away. Also seems to only do it in first or 2nd gear. Once your cruising it's fine even with bursts of acceleration for overtaking etc. It's just the takeoff.

Don't think it was the exhaust as in the videos it was stock, but now with the new 2.5 inch it still does the noise.

destructo posted a topic in 4.0 OHC

Hi guys. My ef falcon makes an intermittent wheezy whistling noise when taking off sometimes. I've posted 2 videos which hopefully you can hear what i mean: Does anyone have any idea on what could be causing this noise? It only does it in gear while driving around so it's really hard to pin point what it could be. Even then it won't do it all the time. If i have it in neutral or park and rev it it won't do it. Even in drive with the handbrake on it won't. Another thing to note it does it more often once the car has warmed up. Doesn't really do it when it's cold. I suspect something transmission related as it's only when moving. But the transmission shifts good. I also posted this on the ford forums a while back but no one has been able to identify the cause so i thought i would ask here too. Would appreciate any help. Thanks.