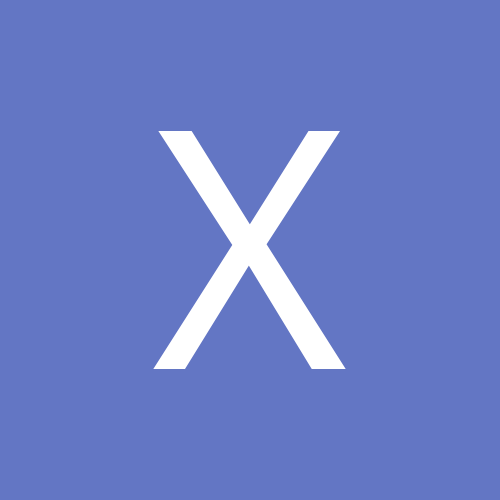 Content Count

461

Joined

Last visited
About XFute-1JZsoarer
Rank

Advanced Member


Birthday

11/10/1980
Profile Information
Gender
Location
Interests

Family, cars, nitro RC cars, model cars, drawing cars, did I mention cars? Lol
THORNSPAWN

reacted to a post in a topic:

OHM 1 vs 2 OHM vs 4 OHM

A capacitor isn't a battery and nor should it be considered to be used instead of a second battery. In fact, the only thing it may help is your lights and accessories from flickering in some instances because it actually prevents power getting to the amplifiers properly, and instead everything wired before it gets the power. The money spent on a capacitor would be better put towards a alternator capable of running your audio properly, as your audio will be powered primarily by the alternator, while using the battery to backup any large amp loads. The reason a cap is pretty much useless, is because it discharges itself in a matter of milliseconds, and then takes minutes to actually recharge itself properly, which it will never do while the audio is on because it'll keep discharging on big bass notes and slowly recharge till the next big bass note... It's because of this that it'll actually create a higher load on the alternator and battery. This pretty much makes a capacitor a expensive, useless, blingy volt meter (well the ones with a voltage display anyway). There really is no substitution for a good alternator. Even a second battery is only a bandaid fix for inadequate alternator current, as it too requires charging by the alternator which again means less power to the amps. There's been mixed opinions on the value of a good capacitor for years, but you'll usually find that the only people that say they work usually are the people that sell them.

Outback Jack

reacted to a post in a topic:

OHM 1 vs 2 OHM vs 4 OHM

Gaz

reacted to a post in a topic:

OHM 1 vs 2 OHM vs 4 OHM

The trick is finding the lowest impedance your sub(s) can be wired down to, and then using an amp that is stable at that impedance. Your not actually making better bass at low impedance, your just allowing the amps to flow power with the least resistance. Class D monoblock amps are great at handling low impedance, as that is what they are primarily designed for. Almost every class D mono will handle a 2ohm load easily, and others can go down to 1ohm (or even 0.5ohm like mine). A little off subject... When looking at amps to suit your setup, be wary of the usual BS sales tricks a lot of company's use. Some company's will say an amp might make 1500wrms, but fail to tell you that this rating was made at 16 or even 18 volts for a couple of seconds before it blew up, not at the 13.8v most charging systems make. And always look at the fusing for the amp to get a good idea of what power it'll really make, a 2500wrms amp won't make that power with 60A fuse, the rule of thumb is 10A to 100wrms (though some company's now use larger fuses to fool consumers too these days). Any decent amp will come with a "birth sheet" that will show the power it makes at different voltages and impedances). But none of it will matter if your running an inadequate charging system, big power audio means big power charging systems, this is a trap most beginners fall into (I did too). A 100 amp alternator and a normal battery will not support 1000wrms setup, and the rest of the vehicles ancillaries. It's all a balancing act with a lot of ways to screw up, but if you know about it, you can put together a decent setup that won't cook/blow itself, or leave you stranded with a busted alternator/battery. Hope this helps a bit, as I have been in this same boat myself.

Fair enough, you know what your doing better than I anyway. Was just a thought, as it looks like there's a lot of things to go wrong with all those hoses, fittings and pumps. But the digital gauge throws a spanner in the works anyway... Hope it works alright bud.

That's why I suggested the E series pump, then you only have the 1 pump and filter to deal with, which to me would mean less to go wrong. And the gauge doesn't appear to be too difficult to modify to work, then you could possibly use E series fuel lines as well. Might be worth looking into...

That makes sense, I just don't get why the didn't just put a intank hp pump, cause it's not like they used an external surge tank is it? I wonder if a E series intank pump would help clean it all up and simplify the setup...

Damn, that is quite complex compared to the ute! I've just got the XG intake fuel pump, rubber lines to the steel lines, then back to rubber at the engine bay, which had the filter near the mechanical fuel pump on the crossflow. So much easier by comparison...

That's fantastic info mate, I vaguely remember that method being used by my old man 20 odd years ago, but didn't quite understand how it worked till now, thank you.

I wasn't too concerned with the fuel feed pipe myself, as you stated it is a larger diametre pipe anyway. But the fuel return pipe was the one that had me thinking, as it does appear to be quite small... It seems that I'm fortunate that I'm working with a XF ute though, as the fuel lines appear to be routed the same way in the XG also. The wagon sounds a little more complicated in that respect. Sorry to jump in on your post Chris. This subject has had me buggered for a while now, and it's been hard to find info on it...

I'm having the same dilemma with the fuel hoses. I was hoping I could just use the steel lines that was already in place, and swap the hoses for EFI compatible ones. But I'm now thinking of replacing the whole lot (or maybe just the return line) for rubber lines mounted in the standard locations. Haven't figured out how to mount them yet, I'll work that out once I definantly know which way I'm going with the lines...

Thanks guys, some great info there. I was looking for one of those Angular Torque Gauges at the local auto shops, but had no such luck there. So I might just grab the scribe and protractor and mark my 120 degree markings that way, as I don't want to wait for another week to get one sent from eBay (the joys of living in rural areas). As I stated, I'm using a brand new ProTorque TTY headbolts set with a Permaseal Multi Layer Steel (MLS) headgasket, the info sheet that comes with the gasket says 30Nm + 120 degrees, so I'll use their settings as I'm sure I've seen other MLS gaskets come with those exact same directions. I just liked the idea of doing the 3 stage torque method as I have a good quality Torque wrench, but no angle gauge. But if you experienced fellas say to use the torque + degree method, that's the way I'll go about it. That's the info I was looking for, so thanks heaps for the helpful responses.

The bolts are Torque To Yeild bolts, so I was thinking that the torque + degrees method was the typical way to go about it, but then saw that a couple of well know workshops went with the 3 stage method, so it had me thinking... Mind you, they didn't state that they were using studs or bolts either. The manual isn't much help, as it only describes how it's done with the composite type headgasket (40Nm + 90 degrees). Permaseal do tell you that it should be done at 30Nm + 120 degrees so it might be the safest way to go I guess. Think I might just go with they're instructions so I don't go screwing things up. Maybe I'll just scribe a mark on the socket to see where I'm up to, rather than marking the bolt and then having to take the socket off to see where I am, and then having to turn it a third time to finish it off. Thanks for the help guys.

Hi everyone, I'm almost ready to start reassembling the top end of my 4L OHC engine and I'm finding conflicting information on which technique is best for torquing up the headbolts. I'm using a Permaseal MLS headgasket (with new headbolts of course) and the paperwork shows the usual 30Nm + 120 degrees method that's normally used with steel headgaskets. But I've found that workshops such as Real Dyno Performance (RDP) and Jim Mock Motorsports (JMM) apparantly use a 3 stage torque method... Stage 1- 40Nm Stage 2- 80Nm Stage 3- 110Nm Has anyone personally tried the 3 stage technique themselves? To me it appears to be the more accurate method to use, but I'd really like to hear what experiences you guys have had with either before I try the 3 stage technique myself. As always, I appreciate any info/advice you guys can share. Thanks guys. Jay.

One of my favourite Facebook pages there is! Top work mate!

Thanks mate, I might try do the same instead of using 2 rubber lines. Would have to be safer I'd reckon... Cheers.

That would be awesome mate, I remember the lines looked the same when I stripped the XG. Pretty sure that was why I left them in it. I've still got the rubber lines that connect the tank to the hard lines put away somewhere, suppose I could just find them and see if they'll fit. Otherwise I'm considering replacing the whole lot with rubber EFI hoses.